Chair – Dr Rossana Espinoza (Virgin Media)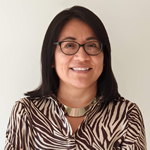 I am a Learning Experience Designer at Virgin Media specialized in Learning and Development, Learning Experience Design and User Experience . Before this, I devised outstanding online modules for Avado Learning, focused in Apprenticeship programmes (Business Analysts and Data Analysts) and Professional Qualifications for CIPD Learning and Development professionals. In the HE sector, at Westminster and Middlesex, I devised pioneering online courses: Academic Integrity, Working with the Prevent Duty. Implemented performance management systems and e-learning suites of compliance modules and blended learning modules.
As SDF Chair, I am leading the SDF to transition into new adventures! I led the organisation of the first virtual SDF's Festival of Learning and Development during the pandemic. I added a horizontal structure with an invigorated Exec team working in specific themes aligned to our founding and strategic partner AdvanceHE. I am supporting the sustainability of regional networks. We are having fun!
Treasurer – Dorota Tworek-Uptas (London South Bank University)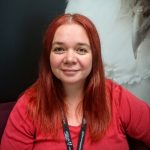 I would describe myself as being passionate about Staff Learning and Development. My role at London South Bank University allows me the opportunity to seek new challenges and opportunities, enabling me to learn more about Learning and Development and Organisation Development that I am then able to put into practice.
My strong interpersonal skills help me easily develop rapport with those I come into contact with and to work effectively with colleagues on different levels and from different backgrounds.
I am familiar with challenges, opportunities and administrative processes, which will enable me to work effectively with the administrative element of the role, and my previous work in the accountancy and financial sector will assist in the complexities of the role, such as that required by Companies House.
Executive – Clare Trembleau (University of Aberdeen)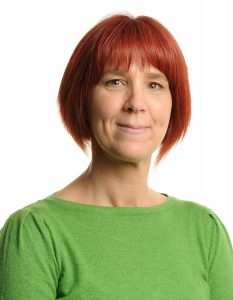 I've been a Learning and Development Professional for over 20 years and have worked in the Public, Private and latterly Charity sector for 12 years before moving to the University of Aberdeen to become the Staff Development Partner.
I love working with people to develop their full potential and enable them to work effectively with skills they have learnt through our learning interventions. I have a real interest in understanding why we do what we do and what drives our behaviour and sharing these insights to build empathy and understanding of each other to foster a supportive working environment.
I am a qualified Coach and workplace Mediator and use my transferable skills to offer different perspectives on the challenges we face when managing people.
Another area of interest is the development of Women in Higher Education and encouraging colleagues to engage in development and share experiences at all levels so we can support our like-minded colleagues and hopefully start to redress the balance.
I am delighted to be supporting the SDF in my role as SDF Executive and to be able to give something back to a network which has been and continues to be so supportive over the past two years since I started at the University of Aberdeen. I am looking forward to developing the Special Interest Group and engaging with the community supporting our colleagues.
Outside of work I enjoy spending time with family and friends and travelling abroad to discover new places. We have recently re-homed a cat and my current obsession is trying to just get him to acknowledge me!!
Executive – Matt Davis (University of Liverpool)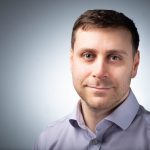 I have worked in Organisational Development Roles since 2008. Starting in local government before moving to higher education in 2016.
My role at the University of Liverpool is to create blended and online learning design, to commission learning interventions, to consult with managers and leaders on how to enhance performance through learning, to help facilitate strategic change through learning and to perform learning needs analysis.
I also conduct evaluation and analysis of all such activities. I am a keen advocate of providing organisational development initiatives to facilitate powerful and positive change in people and thus the organisation they work for.
Being very technology focussed and previously running a not-for-profit eLearning company I see the huge benefits that online/mobile learning can bring to an organisations ability to learn and adapt for the future, as well as the personal benefits that each staff member can gain.
Executive – Juliet Flynn (Canterbury Christ Church University)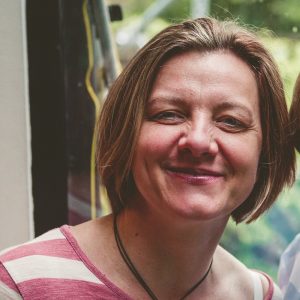 I have over 25 years' experience in HR and in Organisational Development roles in both Higher Education and the NHS which gives me a great contextual understanding of the challenges and opportunities colleagues face in achieving their potential at work.
I am an accredited coach, experienced group facilitator and trainer, and skilled in using psychometric tools such as Myers Briggs (MBTI), Insights Discovery and Belbin Team roles.
My current interests include exploring concepts of wellbeing at work; social and collaborative learning; and promoting a coaching culture. I am passionate about kindness to ourselves, each other and to our environment.
I am excited to be working with the SDF Executive to launch the Coaching Special Interest Group and looking forward to the many wonderful conversations and connections I hope it will begin.