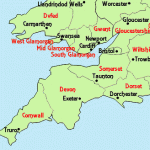 The Group provides a professional network for Developers representing Higher Education institutions in the region, dealing with a wide range of issues and inclusive of all types of Developer.
The group has been meeting for over 20 years and was one of the first UK Staff Developers' Groups to establish itself. The challenge for the group is that it is so geographically dispersed, from Falmouth, Cornwall in the south to Gloucester in the north, then from Swansea to Portsmouth.  Most topics are suggested by members.
We communicate via:
 an email group of over 40 members, valued as a way of sharing, asking for information/assistance.
face to face meetings and seminars, 2 to 3 times a year.  
The meetings are an opportunity to welcome speakers (from within and outside the sector), discuss a range of issues, network and offer advice and support.
The South Wales and West of England Staff Developers' Group (SWSWSDG) is a self-organising body. The Chair attends the national Staff Development Forum Council meetings in an advisory capacity and members are encouraged to become involved in dialogue and events with the Leadership Foundation and other bodies.

Chair – Helen Woods – Staff Development Manager – University of Bristol
Main Responsibilities/Interests: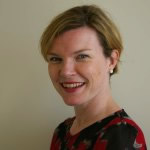 Manages the Culture Change and Career Management (CC&CM) Staff Development team
Project managing a range of initiatives sponsored by the PositiveWorking@Bristol Steering Group
Facilitation of activities to promote behavioural change at team, Division/Faculty and organisation level.
Provides advice and guidance on career management for Professional Services staff, in conjunction with the University's Coaching Team.
Supporting the technical staff group in their professional development and strategic positioning within the University.
Full Profile H Woods          Contact: helen.woods@bristol.ac.uk
Member Profiles:
Dr Alison Leggett- Staff Development Manager (Academic Staff), University of Bristol
Main responsibilities:
Academic Staff Development
Leadership and Management
Academic Skills Development
Researcher Transferable Skills Development
HRD Strategy and Policy Development related to this group
Team development events; MBTI practitioner
Full Profile A Leggett          Contact: Alison.Leggett@bristol.ac.uk
Angie Allcock – Head of People Development– University of Exeter

Main responsibilities: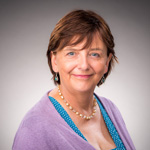 I head the People Development Team of 7 staff who help the University develop its organisational effectiveness by supporting the development of staff's core skills and capabilities so they fulfil their roles successfully and develop their full potential. The team also run key organisational diagnostics including the Employee Engagement Survey and the PDR process.
I provide advice on strategic initiatives such as the Exeter Academic and Transformation projects and policies associated with Learning and Development. An important aspect of my role is to keep up to date on latest innovations to ensure the University's learning and development approaches reflect the latest thinking.
I am responsible for developing academic leadership initiatives and coordinate various women's development schemes such as Aurora. I provide bespoke team event facilitation, frequently blended with diagnostic tools, from team building days to senior management teams developing strategic plans.
Areas of expertise: leadership/management development; Executive Coach; coaching and mentoring; employee engagement; organisation development; internal consultancy; working with UOE's staff.
More Information: A Allcock    Contact: a.allcock@exeter.ac.uk
Clive Betts – Learning and Development Manager (Professions) – University of Exeter
Main responsibilities/interests: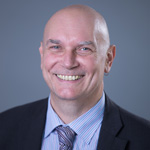 I am responsible for the research, creation and support of developmental pathways for professions in the University (eg Technicians, Finance, IT, Research Managers). I am a qualified 360 reviewer and remain actively engaged in online learning development, training design and delivery, 1-1 and team development.
My background is in IT management, vocational training, scientific civil service and Biosciences (research and teaching) having successfully changed careers several times in the past 35 years.
Areas of expertise: structured professional and career development; vocational qualifications and accreditation; e-learning; support for mentors; working with professions.

More Information: C Betts     Contact: c.r.betts@exeter.ac.uk
Kass Hawkley – Management & Staff Development Adviser – University of Portsmouth
Main responsibilities/interests:
Research & development of courses & programmes
Design & delivery of skills based training e.g.Train the Trainer, Working with Assertiveness
Individual & organisational development projects
Support for managers & teams in periods of change and/or transition
Contact: kathryn.hawkley@port.ac.uk
Dr Simon Inger – Head of Staff Development – University of Bath
Main responsibilities/interests:
Organisational development policy and strategy
Learning and development policy and provision for all staff groups
People strategy
Academic leadership development and talent management
Organisational capability for change
Full Profile S Inger          Contact: s.inger@bath.ac.uk
Pam Fitzsimmons – Learning & Development Manager – University of the West of England
Main responsibilities/interests:
Leadership and management development
Personal and career development
Supporting organisational development and projects
Talent management
Contact: Pam.Fitzsimmons@uwe.ac.uk
Emma Loten – Management & Staff Development Adviser – University of Portsmouth
Main responsibilities/interests:
Design and development of courses and programmes
Consultancy, support and facilitation for team and individual development
Change management inc support for teams in transition and development of a change programme
Supporting organisational development projects
Performance & Development Review policy and practice
Contact: emma.loten@port.ac.uk
SWSWSDG Events
2017 SWSWSDG Dates
19th June 2017 – University of Exeter
Format of the meetings
Updates from the Staff Development Forum representative and Leadership Forum
'Round Robin' from those attending – sharing key priorities, information and best practice
LUNCH
The after lunch session will consist of one or both of the following:
Staff development from an external provider
Sharing good practice on a given topic
Member Institutions
Bath Spa University
Bournemouth University
Bristol University
Cardiff University
Cranfield University (Shrivenham Campus)
Falmouth University
Newport University
Open University SW (Bristol)
Oxford University
Plymouth University
Portsmouth University
Southampton University
Swansea University
University of Bath
University of Exeter
University of Gloucestershire
University of St Mark and St John (Plymouth)
University of the West of England (Bristol)