Group Representative Profile – Meriel Box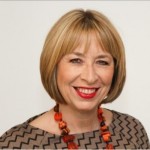 As Head of LJMU's Leadership and Development Foundation, Meriel is responsible for implementing strategic organisational development initiatives, and a portfolio of leadership and professional skills development opportunities for all staff. To develop LJMU as a modern civic University and enable all staff to achieve their career aspirations. Her role involves consultation with people at all levels within the University to ensure effective support is offered to meet identified and emerging individual, team and organisational development needs.
The LDF provision underpins the People and OD Strategy. The LDF provision is informed by regional and national perspectives via our institutional partnership with agencies such as the LFHE, HEA, ECU and professional bodies such as the AUA and CIPD.
Meriel is a Fellow of the Leadership Foundation for Higher Education (LFHE) and Staff Development Forum and represents the SDF she is on the AUA Mark of Excellence Panel. Meriel is seconded part time to the LFHE as the Assistant Director, Membership for the North West of England, she is joint Chair of the UK & Ireland Organisational Development in HE Network.
Meriel is the University's LFHE Aurora Champion. As a diversity role model she is an inclusive leader and is passionate about equality, she coaches and mentors people: to realise their full potential.
Meriel is also a member of the British Psychological Society; a member of the European Council for Coaching and Mentoring, and a member of the Organisational Development Network for Europe. She is an Occupational Psychometrics Profiler, and a Person Centred Counsellor. Meriel coaches people in leadership, management, public speaking, career development and work-life balance.

Meriel Box BA, PGDip, Counselling, BPS, FLHE, FSDF
Head of Leadership and Development Foundation,
t: 0151 904 6111
e: M.Box@ljmu.ac.uk
Contact the North West Staff Developers Group
Visit the North West Staff Developers Group Website
Member Institutions include:
Blackburn College
Bury College
Bolton University
Chester University
Cumbria University
Edge Hill University
Hope University
Lancaster University
Liverpool Institute of Performing Arts
Liverpool John Moores University
Liverpool School of Tropical Medicine
Manchester Metropolitan University
University of Central Lancashire
University of Liverpool
University of Manchester
Salford University
Further info

Annual retreats/network meetings, seminars and events with guest speakers and OD/LD/SD practitioners/facilitators also contribute.
Tracy Ellis, OD Adviser at the University of Liverpool co-ordinates the NW/NE Coaching Forum which meets on a regular basis to support coaching practice. Email: training@liverpool.ac.uk Tel No: 0151 795 5556 for further information.
The North West Cross Institutional Action Learning Scheme supports academic and professional services staff leadership and career development contact Tracy Ellis for further information.
The group share resources and coaching and mentoring practice. Members collaborate on regional development opportunities and contribute to national projects.