2018 in review: six words that shaped the year for Higher Education
by Contributor January 30, 2019 10:47 am0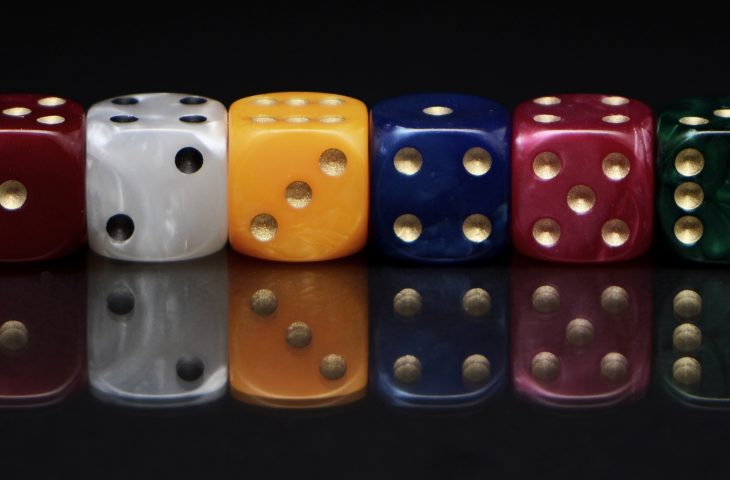 2018 in review: six words that shaped the year for Higher Education
How would you describe 2018?
Drawn from meetings, programmes, conferences and the latest sector news, here's what's been talked about in the last 12 months.
Narrative
One overarching narrative is sorely needed. It's a narrative that connects the value and societal impact of universities with how they are perceived by our communities and the wider public.
Over the past year a number of organisations have been looking at ways to bridge this narrative disconnect. Two big projects led by the Civic University Commission and UUK in partnership with Britain Thinks have been making progress collecting data about the public's sentiment about Higher Education and their local providers. The British University Finance Directors Group (BUFDG) has been championing Integrated Reporting and produced six videos to find new ways to talk about value. More recently, the #MadeAtUni campaign showcased over 100 ways in which universities are improving everyday life, from the invention of the portable defibrillator to pioneering research to increase major food crops.
These examples are just the tip of the iceberg of the activities that the sector is driving forward to establish a more positive narrative on value. So whilst in 2018 we've been seeking the data and gathering the stories, in 2019 the challenge will be to make these reports, recommendations, statistics and sentiments resonate with our communities and the wider world.
Partnership
Partnerships can raise the game for what institutions aspire to do and for the impact they make.
We've heard plenty of universities talk the talk of partnership in 2018. Fewer have found the ability to walk the walk. In the maelstrom of accountabilities, cost-cutting and restructuring that so many universities have faced, there has been a justifiable tendency to look inwards and prioritise self-interest.
This has led at the same time to a missed opportunity. Partnerships can raise the game for what institutions aspire to do and for the impact they make. By collaborating with others in a spirit of seeking out mutual opportunities and benefits, university leaders can look outwards, learn from other sectors, and forge new ways of working which move beyond mere transactions.
A partnership is a gift to cherish. It makes us set aside ideas of winners and losers. It emphasises giving above taking, and it generates a sense of appreciation and curiosity. Who will you partner with in 2019?
Vulnerability
There is a sense that every year is the most challenging year that Higher Education has faced, but arguably 2018 will be up there as one of the most turbulent. Looming Brexit, the value for money debate, competition for students; these are just some of the big punches that have been thrown around. These shifts in the political sphere and public opinions have left institutions vulnerable, and in 2019 it's unlikely that the final bell will be rung on these challenges. So where do we go from here?
We can pivot vulnerability; turn this exposure into a strength by sharing a determined glimpse of who we are and what we stand for, as individuals, teams and organisations. By doing so at each level, we can build meaningful and authentic connections with our students, local communities and stakeholders.
The challenges of vulnerability may have dominated 2018, but in 2019 these can be turned on their head to nurture commonality and empathy within and amongst our communities.
Mood Music
When these opportunities to listen are facilitated well, they influence the key of the music itself.
In our work this year on building strategic narratives with universities, we've heard this phrase swing into popular usage. From an expression associated originally with jazz, its use widened to encompass something that is meant to create a relaxed or romantic feeling. Merriam-Webster Dictionary gives something like this example: 'He lit some candles and put on some mood music.'
Now it's moved into the life of organisations. A more poignant and utilitarian example on Bing adds a touch of irony given the declining tone of UK politics in 2018: 'the positive mood music in Brussels injected new hope that an agreement might be near' – if only!
In universities, we've been asked to tune into and report back on the mood music in consultations and workshops, in key meetings and facilitated conversations. When these opportunities to listen are facilitated well, they influence the key of the music itself. They set the tone for dazzling improvisation, for brilliant songwriting.
As one of our favourite lyrics goes, 'Here is a taster of what is to come… connecting for the greater good.'
Brand
Brand. An idea (somewhat unfairly) synonymous with leaving reality a little bruised on the side lines. But in 2018 universities leveraged brand even further into the floodlights and charged it with a leading role in the fight against increasing competition for scarcer resources.
Yet brand as a concept is often marred, somewhat ironically, by its own reputation. In years gone by it was a swatch of colours used to dazzle, or a stamp that sealed the history and kudos of its organisation. Few now think of brand in these limited terms, but as brand becomes more important for universities to use well, changing this mindset will become even more important.
So why is brand a word of 2018?
Brand is no longer a façade propped up against university walls like a wild-west film set.
Over the last 12 months, there's been a shift. Brand is no longer a façade propped up against university walls like a wild-west film set. In 2018 brand is being threaded into the fabric of university narratives. It is being framed by organisational values that, when crafted with care, have the potential for being lived, breathed and championed by everyone within the organisation. And this is part of the real secret to success, when brand enables values to shine through. And herein lies the heart of the matter – that it's values that drive us, and our brand is how we demonstrate, communicate and live these through all the things that we do, every day. We doubt this will be the last we hear from this word.
Trust
For many in a Higher Education sector beset by strikes and suspicion from the media, trust has been at a premium this year. In some cases, it has been a casualty. Rebuilding trust in 2019 will be high on the priority list for some institutions.
As we know, absence of trust leads to conflict avoidance, lack of commitment, and failure to deliver results.
When trust is present, however, our universities become filled with possibilities: people who will go the extra mile for one another; people who expect both challenge and support from others, and understand how much better it enables their organisations to be. A limitlessly trusting relationship with a co-worker is worth its weight in gold. From these roots grow forests of human potential. We thank each other every day for the trust we have placed in what we can achieve together.
---
This blog was written by Louise Clifton, Director of Marketing, and Paul Gentle, Academic Director at Invisible Grail. Over the course of 2018, Paul, Louise and the Invisible Grail team listened to, and talked with, people in universities to understand what the narrative challenges were that they were facing. These six words are just a handful of those that surfaced from these conversations.
Find out more about Invisible Grail: https://www.invisiblegrail.com/
This blog was originally posted at https://www.invisiblegrail.com/blog/six-words-that-shaped-the-year-for-higher-education/