Just to get you thinking…
by Contributor September 30, 2018 11:35 am0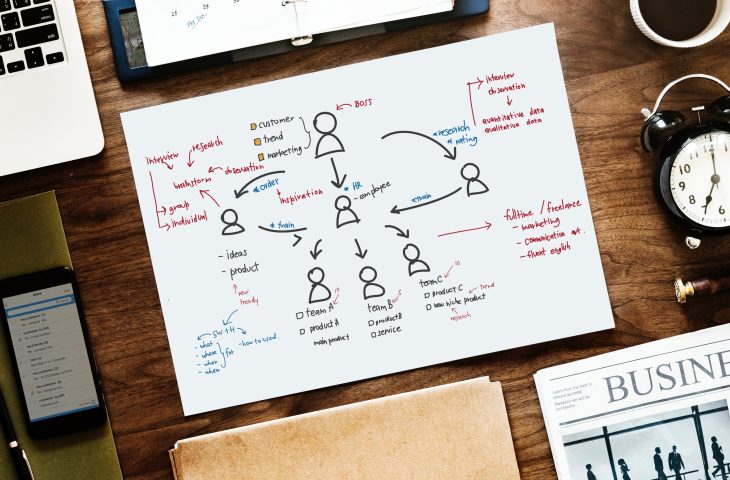 Just to get you thinking…
There's not much time for thinking in our normal 9-5 day. Between arriving at the office, catching up on emails, attending meetings, occasional fire fighting, and preparation for any of the above, our days scurry along.
So in this piece, we wanted to create a shortcut for you to access a selection of ideas, creative approaches and tried and tested techniques to help draw out more impact (and fun) from the things you do every day.
All of these techniques we use ourselves at Invisible Grail; they allow us to adapt and refresh all we do, constantly. By using a mix of familiar techniques and finding new and innovative ideas we challenge our default approaches to our everyday work. And so our hope is somewhere amongst these, you'll find something helpful for your day to day work too.
Productive meeting: an oxymoron?
"Meetings should be a chance to connect with people, an opportunity to maximise the potential from the different voices in the room."
A productive meeting shouldn't be an oxymoron. Done well, a meeting can unlock creativity, build connections, establish buy-in or push forward a project more quickly than a string of emails ever could.
In this blog we offer at a selection of one-off and longer-term techniques to help you get more from your meetings.
Finding your voice: how to write with more confidence
"accepting your writing is worth it – it makes the process less painful, wastes less time, builds conviction, even desire, to write more."
When you commit pen to paper (or cursor to screen), you are sharing a part of yourself – your expertise, opinion or insights – with your reader. So it's not surprising that one of the things we're asked most about on our writing workshops is how to have more confidence. There are no quick wins, but here we introduce some techniques to help readers find their footing and tap into their confidence more easily.
Writing when you're stuck: five ideas to reconnect you to your message
"[writing] permeates decision-making, shapes how we feel and think about the subject in question, and at its best can encourage us to act."
We need to motivate and inspire our audiences at every connection, and being able to convey a compelling message is critical to this. But when your main message is complex, challenging or simply difficult to engage the audience in, the process of communicating it can be difficult and time consuming. Often we write too much and our point gets lost, or we can't find the right place to start and the process swamps our day.
Here we've collated a selection of techniques to try next time you need to get unstuck and reconnect to your message.
This is a collection of blogs written by Louise Clifton, Director of Marketing, Communication and Operations at Invisible Grail and published on their website. In the coming weeks Invisible Grail will be publishing a blog on how to engage people online. If you enjoyed these, you might to like their full range of blogs on effective writing and engagement.
Other handy writing resources can be found at Patter
Paul Gentle and Louise Clifton from Invisible Grail will also be running a workshop at the upcoming SDF conference and look forward to seeing everyone there.