Tweetchat No 1: Developing a network of coaches
by Rossana Espinoza April 10, 2017 7:26 am0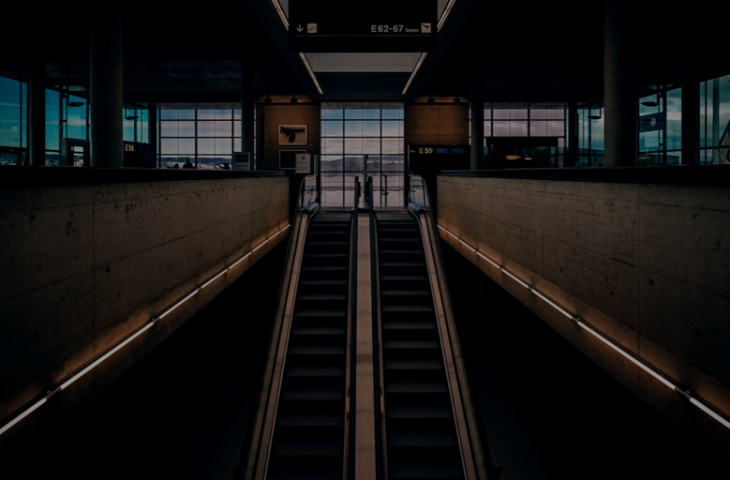 Developing a network of coaches
On Friday 7th April from 12 to 1 pm, UK time, the SDF hosted its first Coaching Tweetchat. This is an initiative the SDF is leading to explore social media conducive to learning and collaboration. Ultimately, the SDF seeks to strengthen communications within its community and supports SDF members and friends "coming together" in order to look into new and innovative learning formats, exchange knowledge and learn in collaboration with others. So far the experiment is working.
View this Tweetchat conversation
The Coaching Tweetchat welcomed SDF members with a background in coaching or who are interested in qualifying in coaching and working in the Higher Education sector. The Coaching Tweetchat also welcomed SDF friends or, in other words, professionals from others coaching networks. The theme of the Coaching Tweetchat on Friday 7th April was an introductory one entitled: Developing a network of coaches in Higher Education.
On Twitter engagement, 63 users tweeted during the majority of the day on Friday 7th April. The number of tweets, using the hashtag #coachingHE, reached its peak on Friday with 351 tweets. Many of those users were SDF members and friends, who helped disseminating the Coaching Tweetchat across their networks. Tweetchat participants and promoters had a strong interest in Coaching, Learning and Technologies, Academic Development and Leadership.
It was fantastic to see coaches from different networks engaging in the Coaching Tweetchat discussion. We were pleased to see joining us Vitae, a non for profit organisation leading world class professional and career development of researchers. We had colleagues joining from University of Portsmouth, University of Westminster, University of Salford, The University of Manchester, Canterbury Chris Church University, independent Learning  and Development consultants and coaching companies.
The Coaching Tweetchat followed best practice, which is adopted by established Tweetchats in the Higher Education sector such as #LTHE, however such best practice has been adapted to suit the needs of the SDF community and audience. Usually Tweetchats meet on a weekly basis and engage in conversation during the evening. The Coaching Tweetchat runs on every first Friday of the month from 12 to 1 pm UK time. The next two dates are 5th May and 2nd June. Date and time will be reviewed after the June Tweetchat.
The Coaching Tweetchat also followed the format and conventions typically adopted in the Twitter-sphere. The session began with an ice-breaker, which focused on eliciting how participants regard their own coaching practice. Responses inspired the next Word cloud. The Tweetchat host, your SDF Communications Officer, welcomed participants, released a series of announcements, the ice-breaker and 6 main Tweetchat questions for the discussion. Check the Storify for the Coaching Tweetchat Launch.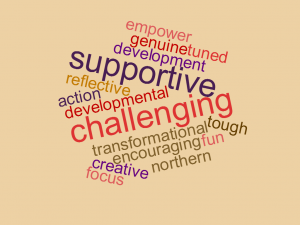 A few more colleagues have joined or are considering joining the Coaching Tweetchat organising committee since the last update. These are professionals who are passionate about coaching and exploring social media tools for collaboration. Some are strong Twitter users and others are getting introduced to the tool. The SDF would like to keep this balance. The Coaching Tweetchat organising committee defines the direction of the Tweetchat, the themes for each Tweetchat session and the questions the Tweetchat seeks to discuss.
Rossana Espinoza, Communications Officer, Staff Development Forum
Emma Gillaspy, Digital Teaching & Learning Manager, University of Salford
Juliet Flynn, Organisational and Staff Development Advisor, Canterbury Christ Church University
Peter Sykes, Learning and Development Partner, The University of Manchester
Dee-Ann Johnson, Researcher Development Communications Officer, The University of Manchester

Alistair

 Boot, Senior Lecturer on Food Science, Food Marketing and Management, Harper Adams University
The SDF listens to feedback in regards to how to support Tweetchat engagement. Prior to the Tweetchat, the SDF organised an informal "get together" in London with three colleagues who were joining Tweetchats for first time. Whilst I was hosting the Tweetchat, they asked questions and provided each other support. They also discussed some of the responses and proposed suggestions to help engage others new to Tweetchats. Suggestions were about re-tweeting the questions for those who are catching up and have arrived late and organising informal "get together" to support those who wish to take part in the Coaching Tweetchat.
For many SDF members, coaching is regarded as an established theme in the community. A comment I hear a lot is that the audience of staff and organisational developers continues changing. An apparent characteristic in networks like the SDF is constant movement, where newcomers join Learning and Development departments in Higher Education and others leave. The SDF is working to explore mechanisms that can be used to capture their knowledge, experience and wisdom. Can Tweetchats help us on preserving such learning?
Next Tweetchat
The topic of next Tweetchat is: To coach or not to coach – coachability is the question?
Individuals with all levels of knowledge, experience and/or qualifications in coaching are welcomed to join. You only need:
a Twitter account
to check the SDF Tweetchat website http://bit.ly/2nXFpjh
to have an interest in learning more about coaching and/or sharing what you already know
to join us on Friday 5th May from 12 to 1 pm
to use the hash-tags #coachingHE #SDFcoaching
to participate in the "conversation"
Questions for you:
Would you like to join the Coaching Tweetchat on Friday 5th May or 2nd June from 12 to 1 pm?
Would you like to be part of the Coaching Tweetchat organising committee?
Fancy joining the SDF on a "Tweetchat lunch hour" in London or organising one at your institution?
Would you like to share ideas with us on how to improve the Coaching Tweetchat?
We would love to hear from you.
Kindest regards
Rossana
Dr. Rossana Espinoza
SDF Communications officer
comms@sdf.ac.uk
@DrRossEspinoza