My SDF Story – Anne Gannon
by SDF April 26, 2023 12:24 pm0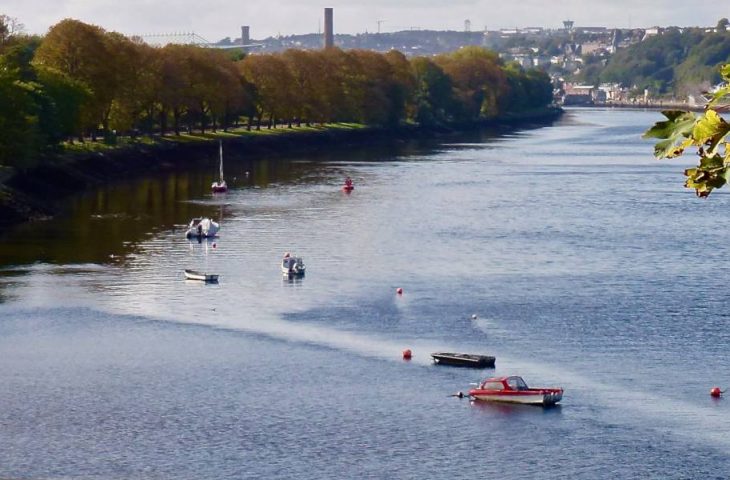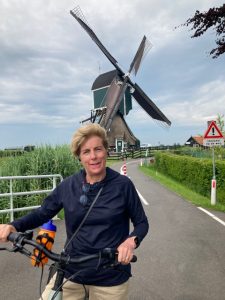 Where do you work and what is your role?
I am the Staff Wellbeing & Development Manager in University College Cork (UCC), a comprehensive research-based university in the South of Ireland with over 24,000 students and 3,200 staff members.
When did you join the SDF?
I joined SDF in 2018.  That year, a colleague and I went on an Erasmus visit to explore the creation of a coaching culture at University of Westminster hosted by Stefanie Cowell, a member of the SDF network.   Our visit to London in late November coincided with the SDF Conference – Super-Vision and Sea Change held in Bournemouth, so we readily took advantage of the opportunity and invitation to go along.  It was a wonderful experience for me, meeting so many peers across the learning and development (L&D) function working in higher education.  I was struck by the expertise, generosity and collegiality of the SDF community and the rich and open sharing of initiatives and ideas from within the group.
What is the best thing about the SDF?
Joining SDF is one of the best things I have done for my professional life as an L&D professional.  Having access to such a friendly, open, and approachable group of colleagues across the sector is brilliant.  Since joining, I have availed of many opportunities to meet online to find out more from peers, who have been so willing to share their experiences of planning and implementing various L&D initiatives.  I have also attended the virtual SDF conferences and some individual forums.   All this activity has been hugely valuable in developing my own practice as an L&D professional.
What are you working on at the moment?
I enjoy lots of variety, diversity and diversion in my role and believe that a role in Learning and Development is one of the most interesting, enjoyable, impactful, and creative areas within the Human Resources function.  I work with a small team of committed and enthusiastic professionals and our key focus is staff orientation, employee wellbeing, professional development, and building leadership capacity.  We also oversee mentoring and coaching which are available to all staff throughout their career in UCC.  During the teaching term, we advertise a weekly calendar of events including both training and wellbeing workshops, talks, events and activities.  We facilitate many programmes ourselves inhouse, and in recent years have created three popular UCC digital badge development programmes; micro credentials which are approved and validated by the Office of the Vice President for Learning and Teaching in UCC.  A key programme in our portfolio is our First Steps into Management Digital Badge Programme which was developed for staff aspiring to become leaders and managers and has addressed a key gap in the provision of leadership and management programmes for those at an early stage of their career.
Arising from my Erasmus visit to the University of Westminster in 2018, and with sponsorship from senior management, we established and trained an internal coaching panel comprising nineteen coaches.  Last year we started a collaborative arrangement with Queens University Belfast for the purposes of sharing access to coaches across both institutions.   I enjoy facilitating workshops and discussions amongst teams across the university and in recent years have worked with our Quality Enhancement unit in UCC to facilitate SWOT Analysis workshops which form an important part of the statutory quality enhancement review process for universities in Ireland.
Because of my work as a facilitator and my studies culminating in the completion of a PhD on the topic of Institutional Change in the Irish University, completed in 2019, as a part-time student, (devoting weekends to my research, while continuing my full-time L&D role), I have also been involved in several university wide projects including the development of the new strategic plan.   Last semester, I co-delivered a module entitled the Higher Education Landscape on a new academic programme, the Postgraduate Certificate in Professional Practice and Leadership in Higher Education.  Working in L&D also presents great opportunities to work with HRM students undertaking research projects at Master's level.  In this work, we propose projects and provide guidance to the students.  This collaboration is of benefit to us in examining and reviewing the impact of our work and in identifying how we can further improve and enhance what we already do.
An important aspect of my work is overseeing Staff Wellbeing.  I am proud of the work we do in this critical area.  UCC have invested in staff wellbeing over many years with dedicated resources and a strong focus on wellbeing in the workplace, supported by senior leadership and this has enabled a strong culture supporting colleagues across the University.
What event altered the course of your career/life?
The event that has been most impactful for me in my development is the programme I undertook during 2016/2017 to become a coach.  Having worked previously in operational roles within HR, I felt I needed a greater grounding in the learning and development space, when I was invited to take the position of Manager of Wellbeing and Development in 2016.   Appreciating the benefit of becoming trained and "skilled up" for the role, I enrolled on the Irish Management Institute's Executive Coaching programme.   I envisaged that I would complete the qualification and come back to UCC with a toolbox, well equipped to have the type of conversations I would have with others, in "learning and development speak".
What I learned as I became a coach would touch every aspect of my life and work as during that programme, from start to finish, I learned all about "me".  The programme gave me a greater awareness and appreciation of my thoughts, feelings, and actions and developed a greater sense of personal wellbeing and self-compassion.  It was a seminal moment in my life and career as in the few years prior to 2016, I felt stuck and constrained.   My experience in becoming a coach and in being coached by peers during the programme opened a new world of possibilities and options for me that I could influence.  I was inspired at that time to create the coaching panel within UCC, to enable other colleagues to move from challenging and difficult spaces, into a space of feeling supported and listened to as a first step towards enabling their own future selves.     I feel privileged in my work as one of the UCC coaching panel members and the time I spend with colleagues in coaching discussions, is the most precious and protected time I spend in my work.
Which person has influenced you the most?
The people who have influenced me the most are my Mother, Ita Beausang and Grandmother Mary Hogan.   Both strong, resilient, and driven women, they returned to the workplace late in life having raised large families.   Both my mother and grandmother were women before their time and constrained by societal norms where a women's place was very often as the supporting act.  As I reflect on their lives, I appreciate their bravery, capacity and ability to "get on and do it" without any fanfare.
Work life balance?
In exercising work-life balance, I enjoy walking and listening to audio books which I record on Goodreads.  I set myself an annual challenge and last year read over fifty books.  I endeavour to walk daily and greatly enjoy the lovely walks that are available to me as I live close to the pedestrianised marina and greenway walkway along the river Lee estuary in Cork. The days I get out and about are my best days.   In the past two years, I have also changed my mode of commuting to work from driving to cycling.   Last year I invested in an e-bike for the 30-minute journey to UCC – it is such a pleasant and stress-free way to get to work complete with no parking problems!   Last year my husband Tony and I enjoyed a cycling holiday with lots of lovely cheese travelling around Gouda in the Netherlands and this year we are planning a more adventurous 10-day cycling trip from Vienna to Budapest.
What is something that people would find surprising about you?
Something about me that people might find surprising is my fascination with true crime documentaries and following podcasts which delve deep into crime stories.  My husband sometimes remarks that he is worried I am doing so much research in this dark area!
What's your greatest fear?
My greatest fear is heights – a trip on a rollercoaster is my idea of torture.
Who would you invite to your dream dinner party?
The guests I would invite to my dream dinner party include Angela Merkel – I have always been taken with her poise and her robust leadership particularly as a woman in man's world (and would recommend the documentary on Netflix about her life); Christopher Walken, as he's such a talented and versatile actor; I would also love the company of Judi Dench and Olivia Coleman, both wonderfully entertaining and multitalented women and Terry Wogan, who featured strongly in my childhood TV experiences as a chat show host, and despite his stature in showbiz came across as a solid, interested and overall good human being and one whose reputation has remained unsullied, despite the reputational demise of many of his peers.
What would your super-power be?
If I had a super-power, it would be to do more and procrastinate less.   I am a great person for distractions, to avoid getting down to doing whatever it is I am putting off.   While I could write the book on tips and tactics on getting it done, I am my own worst enemy when it comes to just doing it!  I can often spend the day knowing I have one important thing to do, and rather than getting down to the business of doing it and ticking it off the "to do" list.   I can often leave it until the very end of the day, thinking about it all day while being productive doing everything else – none of which is a priority!
What is your favourite/least favourite food?
While I will travel miles for the tasty delight of a good fish pie, my favourite food currently is a glorious pan roasted hake dish with a tomato, chorizo and bean cassoulet served up in Quinlan's Seafood Bar.  My least favourite food is Tuna which unfortunately I have never been able to enjoy.
What's the worst job you ever had?
The worst job I ever had was a summer job prior to starting college.  I worked as a Chambermaid in a large Dublin hotel and was tasked with tackling eighteen guest rooms and bathrooms every 8-hour shift.   It was the hardest work I ever did, and I have always retained huge appreciation and respect for people who do this work ever since.
What's coming next for you?
Arising from a senior HR vacancy in our department, I am currently undertaking the role of Deputy Director of HR in addition to my own role pending a new appointment.  The breadth and experience arising from my role as Staff Wellbeing & Development has contributed significantly to my ability to take on this role.   What is coming next for me in work is a new line manager later this year and an enhanced focus on building organisational values and culture as UCC are currently recruiting a Chief People & Culture Officer.  Having worked in the University for 23 years, this will be my seventh manager!  I am looking forward to exploring the possibilities and opportunities which this change in focus and direction to the HR function will bring to my work and my role.