Coaching SIG workshop – Coaching with Collage – Thursday 27th April
by SDF March 30, 2023 1:34 pm0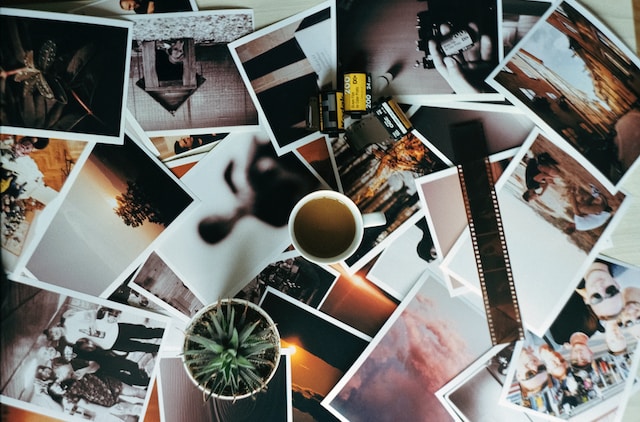 The next Coaching SIG Workshop – Coaching with Collage – will take place on Thursday 27th April 2023 1.00PM – 2.30PM.
PLEASE NOTE, THIS WORKSHOP WILL NOT BE RECORDED.
Our Guest Speaker is Andrea Watts – UnglueYou®
Coaching with Collage
An informative, interactive, engaging and highly visual session on coaching with collage.
The first part is an overview of the 'Science Behind the Art' of the Collage Coaching Technique™ where Andréa highlights the:
power of images for communication
neuroscience of emotions and images
role of the unconscious, symbols and visual metaphors in coaching
use of external visualisation for meaning-making
case for creativity in coaching
This is followed by an experiential session where you'll work with images around a theme to elicit self-awareness through reflection, peer-to-peer sharing, and discussion. The focus of the CPD theme ensures you leave with meaningful and valuable personal insight.
The details for the next SDF Coaching SIG workshop are as follows:
Event Name: Coaching with Collage
Facilitator: Juliet Flynn
Event Date/Time: Thursday 27th April, 1.00PM – 2.30PM
Location: SDF Zoom
Bookings will be made available via SDF Jiscmail   
About the speaker:
Andréa Watts is the first specialist in coaching with collage. She is the founder of UnglueYou® and coach, trainer and speaker at her business. Andréa holds positions of Honorary Lecturer at City, University of London
(Organisational Psychology Department), and was the Coaching in Context module lead at Birkbeck University on the Coaching Psychology Programme.
Andréa's vision is: "To see the Collage Coaching Technique™ used globally as a creative coaching tool for releasing people's potential"
To enable this ambition, she trains coaches to use the ICF (International Coaching Federation) accredited methodology she developed. To share her knowledge, Andréa authored 'Collage as a Creative Coaching Tool: A Comprehensive Resource for Coaches and Psychologists', published by Routledge in 2022.
As an accomplished coach, facilitator, trainer and speaker with individuals and groups, her clients include multinational corporations and universities.
---
Coaching SIG Enquiries: Please contact Juliet Flynn juliet.flynn@canterbury.ac.uk (Coaching SIG Chair), for any SDF Coaching Special Interest Group (Coaching SIG) enquiries, or if you would like to deliver or co-facilitate a session.