SDF Conference 2019
Date: 21st and 22nd  November 2019
Venue: Hilton,  Newcastle
The Staff Development Forum is delighted to announce that the following sponsorship opportunities have been taken up to date.
Key Conference Sponsor
Belbin have supported the SDF Conference as key sponsor for two consecutive years. And we are delighted to be working with Belbin for another year. We are looking forward to further collaboration with Jo and the fab Belbin team in the following months.
---

Belbin is a highly respected workplace tool that enables people to understand the strengths and weaknesses of individuals – and helps organisations bring together the right people to form high performing teams. The Belbin Reports, which can incorporate feedback from others, help managers manage their teams, and look for the potentially 'missing element' when recruiting. They make the theoretical relevant.
By using Belbin, individuals have a greater self-understanding of their strengths, which leads to more effective communication between colleagues and managers. Great teams can be put together, existing teams can be understood and improved, and everyone can feel that they are making a difference in the workplace. 
---
SDF Awards Sponsor
Cylix has taken the opportunity of sponsoring the SDF conference in previous years and now we are delighted to welcome the Cylix team to join the SDF awards judging panel and evaluate the submissions to be considered for the SDF Award 2019.
---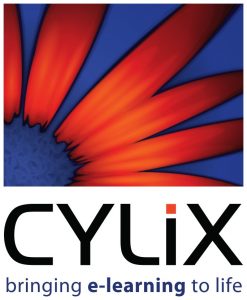 Cylix offers a range of highly interactive and engaging elearning courses on key compliance-related topics. Many of our courses have been developed in partnership with universities and are specifically adapted for the HE sector.
Our Compliance Pack for Universities is a highly cost-effective and flexible means of deploying a selection of our courses, and has already been taken up by dozens of universities.
For further information, please visit our website at www.cylix.co.uk or call us on 0800 634 1770.
---

  Drinks Sponsor
Marshall E-Learning are delighted to support the SDF conference. 2019 has seen Marshalls develop new higher education e-learning courses on mental health at work, disability, disclosure of sexual harassment on campus, mentoring and a suite of new micro compliance courses which can be combined into one effective solution for induction.
At SDF this year Marshalls are working with Dan Robertson from Vercida to bring to you a workshop on the role of inclusive leaders in creating and championing collegiality, with the focus set on the six key features of Inclusive Leadership. There will be an opportunity to listen to a presentation of our research, followed by a table discussion and an interactive exercise.
Our session will cover answering some important questions including such as; how Inclusive Leadership aligns to the principles of collegiality and the conference theme of building bridges as well as how collegiality can facilitate high performing teams.
---
Imp

roving the performance of your people isn't just good for business – it's essential. GoodPractice can help you make that improvement.Over the last 18 years, they have earned an enviable reputation for delivering award-winning learning tools and resources to improve employee performance.Over one million people around the world rely on the GoodPractice online toolkit and e-learning to advance their skills and boost work performance
---
Audience Engagement Sponsor
Vevox is a new sponsor of the SDF and we are excited to develop our business relationship with Joe and the Vevox team, who will bring their award winning application and professional team to enhance our SDF Conference.
---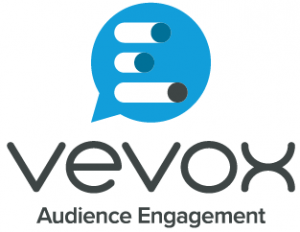 Vevox is the award winning and highest independently rated live polling and Q&A app for meetings, conferences and classes. It's the sharpest tool for real time audience engagement, where participants can join in the conversation and respond to polls using their own mobile device, tablet or laptop.
Vevox is secure, simple to use and above all, allows everyone to be heard.
---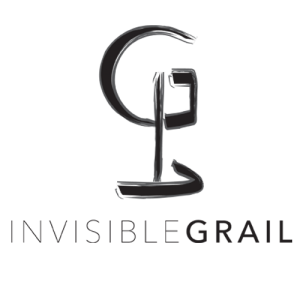 The power of narrative in higher education
Invisible Grail explores and creates approaches to team and individual development for people working in Higher Education. We're alongside you as you discover how to tell the story of your institution at its best.
Using creative leadership and communication techniques, we help universities and their people align purpose, vision and narrative to realise their ambitions. We'll work with you to build your organisation's capacity to engage your audiences. To communicate what makes you and your institution distinctive; a leader and pathfinder. To make the invisible visible.
---
Exhibitors
Centre 4 Learning has been a strong partner supporting the SDF conference in previous years and we are pleased to have them on board for this year's conference in Newcastle
---
Centre 4 Le

arning provides tailor made, interactive workshops on your premises – or on-line sessions – where participation is the key.
At Centre 4 Learning we have 40 handpicked consultants and business actors working with, all with their own specialisms, but all sharing the same commitment to bringing out the full potential of your people.  They are personable seasoned professionals who will see you through the whole process.
Centre 4 Learning specialised in all areas of Management, Leadership and Communication Skills. Call us on 0208 385 7511, email us at shyrose@centre4learning.co.uk, find out more at  www.centre4learning.co.uk
---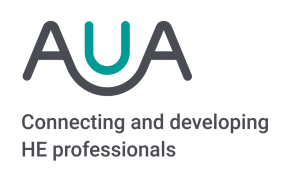 The AUA supports the advancement of the sector by connecting and developing higher education professionals. We'll connect you to other members, and to best practice across the sector, and we'll develop you by providing opportunities beyond your role that help you to build a successful and rewarding career. Essentially we aim to enrich your experience of working in higher education management and administration.
As well as connecting and developing our individual members, we provide a range of support, including tailored consultancy, to help your organisation achieve its organisational objectives, by developing high performing staff and implementing best practice university administration.
---
---
Please do get in touch if you would like to take advantage of further opportunities to sponsor, exhibit and present at the SDF Conference. We have a total of 20 spots available in the gorgeous looking exhibition area in the Hilton, Newcastle.
If you are interested in any of the sponsorship opportunities available, please complete and return the attached form, or call Wendy Mason to discuss.
Sponsoring opportunities leaflet – SDF Conference 2019
Sponsoring request form – SDF Conference 2019
Wendy Mason: SDF Administrator, Staff Development Forum, Kingfisher House, 90 Rockingham Street, Sheffield S1 4EB
T: 0114 270 0188  E: wendy.mason@sdf.ac.uk