Chair – Nick Gallagher-Hughes (Harper Adams University)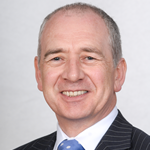 Nick has been Staff Development Officer at Harper Adams University since 2002, following a career in Hospitality & Catering, Further Education, local government and Staffordshire Police.
He is responsible for all staff and management development across the institution and has a particular interest in individual and team motivation & development, personality profiling and leadership coaching.
Outside of the University environment, Nick is a competitive ballroom dancer and MD of a dance related business.
Deputy Chair – Kathy Ashton (Leeds Beckett University)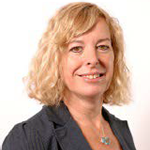 As Head of People Development at Leeds Beckett, Kathy's key areas of responsibility are supporting the delivery of key strategic priorities such as talent management, leadership and management development and coaching.
Kathy chairs a citywide coaching network for Leeds, engaging with coaches from local NHS Trusts and Leeds City Council in order to trade workplace coaching across organisations.
Kathy' areas of expertise are coaching, emotional intelligence and the use of psychometric tools to improve team performance.
Treasurer – Albina Shashyna (University of Westminster)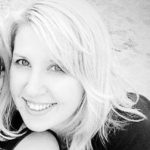 Albina Shashyna is Staff Learning and Development Coordinator at the University of Westminster. She took on her role as Treasurer in November 2016.
In her role at Westminster, Albina was involved in setting up and is now maintaining a comprehensive Learning Performance Management System (LPMS), in particular the Training and Development modules. She co-ordinates, administers and evaluates all non-credit bearing programmes, and assists with the organisation and collection of information related to annual planning, monitoring and reporting of staff development activity across the University, Albina also assist with the administration arrangements for in-house, externally presented, or joint training and development programmes.
Communications Officer – Rossana Espinoza (University of Westminster)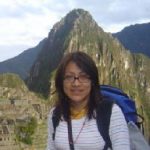 Rossana Espinoza is a Staff Learning and Development Adviser – Blended learning at the University of Westminster. She took on her role as Communications Officer in November 2016.
In her role at Westminster, Rossana manages a team to implement new online platforms for performance management & learning management system and develop online support and training programme for staff at all levels for the change of systems. She has developed e-learning module entitled Working with the Prevent Duty, compliance e-learning modules on Health and Safety, Data Protection and blended learning modules i.e. Recruitment and Selection. Rossana also innovated provision with video based learning via the implementation of Lynda to complement conventional training i.e. blended learning for lecturer. In addition she has achieved considerable engagement with Good Practice online toolkit, managed communication campaigns, and monitored effectiveness. Rossana has enhanced personalised support to staff to adhere with performance management framework and staff engagement has increased 6 times and staff members are reaching final stages in the performance review as a result of this work.