What do students want? Generation Z
by Contributor November 12, 2019 9:46 am0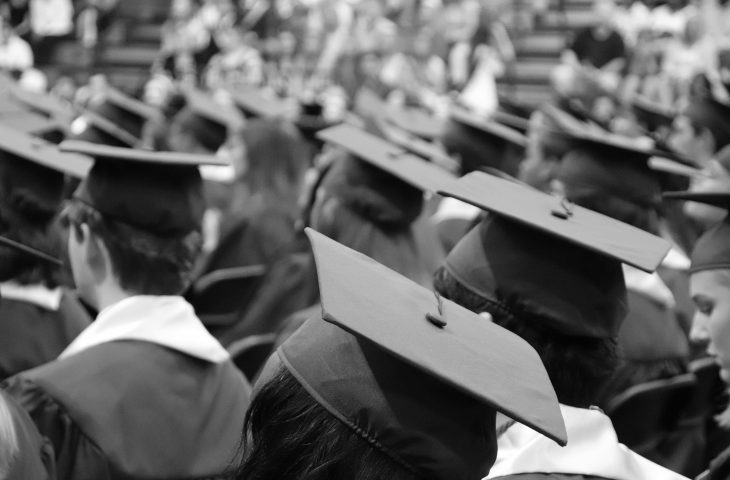 What do students want? Preparing the workforce for Generation Z
What do students want? A perennially asked question.
Better accommodation? More contact hours? Richer feedback? More…value for money?
Perhaps. All of these are important to creating an experience that is enjoyable, comfortable and useful. Yet there's more. Young people, the biggest cohort of potential future students, are showing us that they have opinions and beliefs that are important to how they see themselves and their role in the world. They care about their global citizenship, the future of the country, they care whether we act, or not.
For universities, how do we prepare our workforces to meet the expectations and aspirations of these young people?
As a sector, we can't help prepare the future leaders, thinkers and doers without first understanding and practising the human qualities that will contribute to how they live their lives; those of compassion, kindness and trust. Alongside this, we also need to account for how we support staff wellbeing, avoiding more pressure and expectations that will only erode relationships instead of building them.
Staff developers are essential to understanding where the greatest needs are and creating stronger cultures of trust that balance both of these priorities. Practices that build resilience, agility and embracing an appetite for change will be at the forefront of how we can embed cultures that thrive on accountable and trusting relationships between everyone working in universities.
Key steps toward this kind of culture change will be creating the conditions to facilitate open conversations that break down silos, securing sponsorship from the top, and focusing on the most critical areas that need change.
When we talk about these issues, though, we're often prone to acknowledge students as stakeholders either by looking at data on student engagement or inviting in 'the student voice'. These are both helpful and practical ways to make sure we listen to our students.
But, are we really hearing them? Can we account for all the students in this 'student voice'? How are we interpreting the data to make sure we understand the context in which it's given?
This November, we'll be running a one-hour session at the SDF conference to explore how we can prepare university workforces for the hopes and aspirations of Generation Z.
Bringing together members of our team – a student, Rhiannon-Breeze Harris, an OD specialist, Helen Teague, and our communications and leadership experts, Louise Clifton and Paul Gentle – we'll discuss the challenges and realities facing staff developers, and offer a three-point manifesto for colleagues to take away.
We believe that partnerships created on mutual trust and accountability will enable universities to thrive as the needs and wants of future student populations evolve. Systemic change, that invites these relationships and sustains them beyond annual rotations of representatives will be critical in changing the narrative of value for money.
We need to start thinking about and preparing for these changes now.
We look forward to seeing friends and colleagues at the conference. Our session will take place on Thursday 21 November at 11.45 am, everyone welcome!
Written by Louise Clifton, Director of Marketing, Communications and Operations at Invisible Grail.  To find out more about our session, please take a look here.