Baby Boomers to Millennials – how mentoring can help develop the individual
by Contributor July 6, 2019 10:44 am0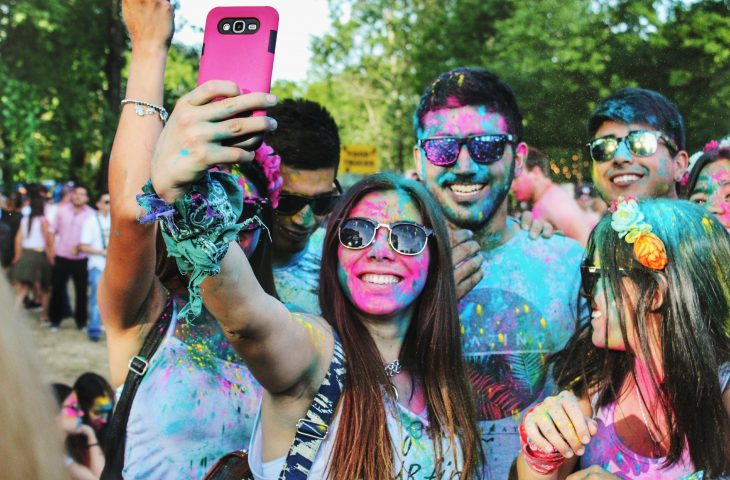 Baby Boomers to Millennials – how mentoring can help develop the individual
There is an old saying that "you can't teach an old dog new tricks."  However, in the world of Reverse Mentoring, it is those very same canine companions that are not only learning from the new breed of employees, but is also sharing their skills, knowledge and experience on a two-way street. Nick Gallagher-Hughes, consultant for Marshall eLearning, who have sponsored a series of events on Reverse Mentoring around the country, offers his thoughts into this not-so-new phenomenon and why it can be useful within Higher Education. 
For those of us who were born between 1946 & 1964 (Baby Boomers), the changes within the work – and social – environment can sometimes seem overwhelming. And even for Generation X (1965-76) the changes are immense.
I recall, back in the dim and distant past, when "computer programming" was introduced into the curriculum at school that entailed learning how to create simple binary codes. Using zero, 1, 2 and X enabled a computer the size of a small car to produce documents and very basic pictures. Fast forward almost 50 years and now we have an emerging workforce who see the use of technology as 'second nature,' just part of their everyday life – and often in the palm of their hand.  In comparison, Millennials and Generation Z have never known life without computer technology, laptops, mobile phones, social media etc. – but what personal input can they offer to the work environment?
Those born before 1977 do not have to fee destined for a life of early retirement as the new breed take over. The increase in pensionable age means that we all need to work longer and therefore the opportunity for us to share our knowledge and have knowledge shared with us is key to a productive future.
Sure, the new breed has a wealth of knowledge that may seem alien to many older employees, but it is the older generation of workers – those with the wealth of life experience, that has much to teach younger colleagues.
Whilst I would be the first to admit that my grasp of all things 'technical' is not on a par with younger members of my family and work colleagues, what I can offer them is an insight into my work experiences, my understanding of corporate etiquette, the simple "how things work around here" that new entrants into the workplace just won't have.
Attributed to Jack Welch (1999), the CEO at General Electric, the term "Reverse Mentoring" entered the vocabulary of L&D when he identified both his and managements lack of IT skills, compared to the new graduate interns that were coming on-board. He instructed all managers across the company to seek out a new employee from whom they could learn, and at the same time mentor and coach that person to develop within the GEC set-up… and so was born the process that has spread its reach to many major employers, such as the BBC, Microsoft and Proctor & Gamble, to name but a few.
From its early days, much of the work around Reverse Mentoring focussed on IT skills, but over time this has widened to include diversity, race equality, BAME, gender inequality within management, succession planning, business expansion, inclusive leadership and knowledge exchange to name but a few.
For many, the title Reverse Mentoring does not sit comfortably within their work environment… so why not just change it?  In Lew Sauder and Jeff Porter's easy read "storybook" – 'The Reluctant Mentor' – they describe the process as generational development. From a marketing viewpoint, what you call the process is important, but what is more important is to get buy-in from top to bottom – and to secure a senior sponsor to champion the process. Only then will it have any real chance of succeeding.
Call it what you may, the process is not simply about putting two employees together and expecting them to share their knowledge and experience. Personalities, egos, protectionism, entrenchment… all will play a part in how successful – or not – the relationship will be.  Training will have a major part to play in the process, for both parties… and not just on "How to…" but consideration also needs to be given for sessions on topics such as Unconscious Bias, Resilience, Power & Privilege, Listening Skills, Having Difficult Conversations, Diversity & Equality, Data Protection and Emotional Intelligence.  These can and should be addressed through a blended learning approach, with one-to-one's and 'classroom sessions' being supported and underpinned by on-line learning.
You will note I have not used the terms 'mentor' and 'mentee.'  This was a deliberate decision, as by doing so, it implies that one has more importance in the relationship than the other, when in fact there will be much that both will learn and discover in equal measure, both about the other person and themselves – and hence the reason why a session on Power & Privilege is vital.
There is no doubt that 'Reverse Mentoring' – in whatever guise it takes within your organisation – can be a vital process to learn from each other, develop better understanding, encourage personal growth and help to develop a new style of culture… one of openness, collegiality and support.
Whichever route you take, just ensure that a few simple rules are followed (in no particular order):
Get buy-in from senior leadership – and a 'champion.'
Define the purpose.  Is there a problem to solve?
Decide on a title for the process
Research what others have done, said, written
Spend as much time as possible on the 'matching process' – and consider allowing self-selection
Train, train and then train some more… especially communications skills
Run a pilot scheme
Set clear goals and expectations
Measure progress & review the working relationships
Think KAIZEN… make it part of the everyday fabric of work
Address "issues" as they ariseIf you would like to know more about Reverse Mentoring, a White Paper will be published by D-Cubed Consultancy/Marshall eLearning in August.For more information about Marshall eLearning products, please visit marshallelearning.com
Nick Gallagher Hughes
Principal Consultant Marshall E-Learning
0845 123 3909
nghughes@marshallacm.co.uk