SDF sponsor, Vevox, discover that 50% of employees are afraid to share their ideas
by Rossana Espinoza July 6, 2019 10:24 am0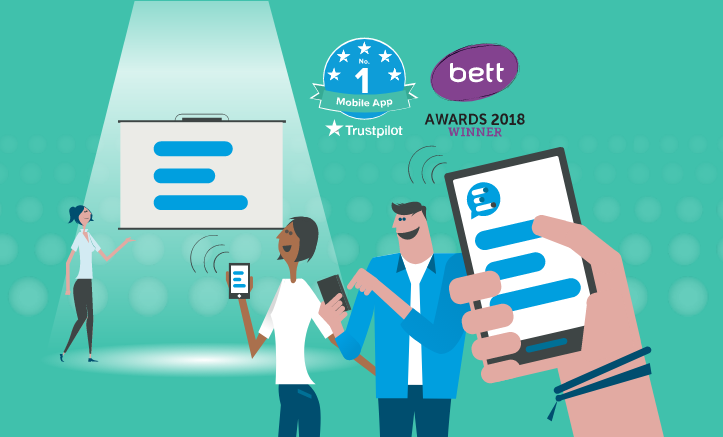 SDF sponsor, Vevox, discover that 50% of employees are afraid to share their ideas
Vevox, the real-time polling and Q&A app, will be in action at this year's SDF Conference. Having been contacted by Rossana earlier in the year, we were delighted to sponsor the conference and bring our engagement app to a new audience.
Vevox is the award w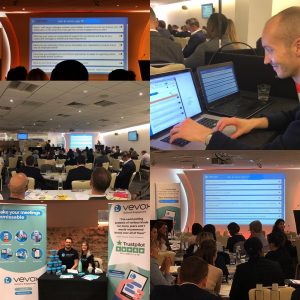 inning live-polling and Q&A app for meetings, conferences and classes. Continuously developing Vevox to ensure it's the sharpest tool for audience engagement, we are driven by the principles of extreme simplicity of use, unwavering quality, and the belief that everyone deserves to be heard, every question counts, and ultimately… meetings and classes should be unmissable​.
Fast becoming the chosen feedback and engagement app within big name corporate enterprises and educational institutions, Vevox has been used to great effect at global town halls and educational conferences such as the ALT Annual Conference and Digifest by Jisc. Why has the use of an engagement app been so successful at these events and many more?
In a recent study that we conducted, we discovered that in the workplace, over 50% of employees are afraid to share their ideas with management and we see similar sentiment in education, with students feeling anxious about raising their hand in lectures to share ideas or ask and answer questions. In both cases, fear of judgement or ridicule is the main factor for many remaining silent.
With inclusion and feelings of well-being increasing in line with engagement rates, it makes sense for enterprises and institutions to remove as many barriers as possible and give people a means to contribute without fear. Vevox makes this possible with moderation and anonymity settings.
By using an anonymous feedback and engagement app at events like the SDF Conference, delegates use their own mobile devices to engage directly with the speakers through polling and Q&A, which enriches the experience for everyone. Greater levels of learning can take place as the audience become more absorbed with the content that is shared, mobilising deeper discussions in breakout sessions and indeed long after the conference is over. When people feel liberated to share, we often see thought provoking content and contributions shared via the Q&A board, with many attendees taking photos and writing notes about the insights that have been shared.
Whether the conference programme uses Vevox's live polling, Q&A or a mixture of both, the feedback we have had from both event organisers and delegates is that they feel more connected to the content being shared though this interactive participation. Long gone are the days of 'death by PowerPoint'.
If you're keen to learn more about Vevox, you can find more information here.
Author Bio: Sophie Thomas is the Marketing Manager at Vevox and has spent the past ten years working in Marketing and PR, specialising in the B2B technology sector, and has won 2 awards. With a diverse employment history, Sophie has become fascinated by the psychology of marketing and how modern-day meeting design affects audience engagement.