SDF Conference 2019
Building bridges for emerging futures
Sponsorship Opportunities 2019
Date: 21st and 22nd  November 2019
Venue: Hilton,  Newcastle
The Staff Development Forum is delighted to announce that the following sponsorship opportunities have been taken.
Key Conference Sponsor
Belbin have supported the SDF Conference as key sponsor for two consecutive years. And we are delighted to be working with Belbin for another year. We are looking forward to further collaboration with Jo and the fab Belbin team in the following months.
---

Belbin is a highly respected workplace tool that enables people to understand the strengths and weaknesses of individuals – and helps organisations bring together the right people to form high performing teams. The Belbin Reports, which can incorporate feedback from others, help managers manage their teams, and look for the potentially 'missing element' when recruiting. They make the theoretical relevant.
By using Belbin, individuals have a greater self-understanding of their strengths, which leads to more effective communication between colleagues and managers. Great teams can be put together, existing teams can be understood and improved, and everyone can feel that they are making a difference in the workplace. 
---
SDF Awards Sponsor
Cylix has taken the opportunity of sponsoring the SDF conference in previous years and now we are delighted to welcome the Cylix team to join the SDF awards judging panel and evaluate the submissions to be considered for the SDF Award 2019.
---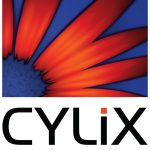 Cylix offers a range of highly interactive and engaging elearning courses on key compliance-related topics. Many of our courses have been developed in partnership with universities and are specifically adapted for the HE sector. Our Compliance Pack for Universities is a highly cost-effective and flexible means of deploying a selection of our courses, and has already been taken up by dozens of universities. For further information, please visit our website at www.cylix.co.uk or call us on 0800 634 1770.
---
Audience Engagement Sponsor
Vevox is a new sponsor of the SDF and we are excited to develop our business relationship with Joe and the Vevox team, who will bring their award winning application and professional team to enhance our SDF Conference.
---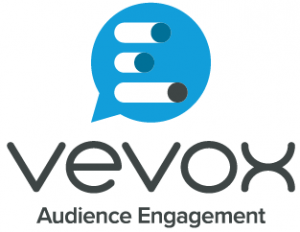 Vevox is the award winning and highest independently rated live polling and Q&A app for meetings, conferences and classes. It's the sharpest tool for real time audience engagement, where participants can join in the conversation and respond to polls using their own mobile device, tablet or laptop. Vevox is secure, simple to use and above all, allows everyone to be heard.
---
Please do get in touch if you would like to take advantage of further opportunities to sponsor, exhibit and present at the SDF Conference. We have now 19 spots available in the gorgeous looking exhibition area in the Hilton, Newcastle.
If you are interested in any of the sponsorship opportunities available, please complete and return the attached form, or call Wendy Mason to discuss.
Sponsoring opportunities for SDF conference 2019 for to download
Wendy Mason: SDF Administrator, Staff Development Forum, Kingfisher House, 90 Rockingham Street, Sheffield S1 4EB
T: 0114 270 0188  E: wendy.mason@sdf.ac.uk
---
Dr. Rossana Espinoza
SDF Communications Officer