My SDF story with Juliet Flynn
Where do you work and what is your role?
I work at Canterbury Christ Church University as an Organisational and People Development Advisor. Like many of us that title belies a multitude of activity from training to coaching to facilitating to supporting to writing and more.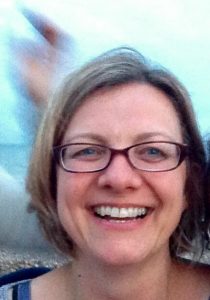 When and Why did you want to join the SDF?
I joined Christ Church at the end of 2015 from the NHS which had a really strong OD network and so I was keen to find something similar in HE. SDF had a different focus but seemed more aligned to my new role so I was keen to explore and get involved in events and networks. I knew this would help me learn more about the sector, but also would connect me to lots of fascinating people who were both like-minded and different-minded.
What's the best thing about the SDF?
It really is that sense of connection to others in the sector across the country. It helps me sense make, benefit from others experiences, learn……
What are you working on at the moment?
I've got a couple of great projects on the go. One is to reflect on our development support for new managers and create a suite of options for them by mixing resources, workshops and digital content. The other project is around staff wellbeing, a real passion of mine.
What does a typical day look like?
A what?
Tell us about an event that altered the course of your life/and career
Wow that's deep. I think a work event that has had a really wide ranging impact on my whole life was an accreditation programme for the Insights Discovery personal development tool [www.insights.com ]. In some ways the tool is just like many others out there such as MBTI and SDI, but the use of colours and uncomplicated practical application enabled me to develop over the course of that few days a startling insight (pun intended) into myself that it has enabled enormous growth since. It was probably a timing thing too – I was in the throes of a separation and house move, my sister had recently survived cancer, my kids were young and all-consuming. All of these had triggered plenty of self-reflection and the tool gave me a fascinating framework to sense-make with. It has helped with recognising who I am, why I respond in the ways I do, why I get the responses and reactions I do, how I can be more effective in my communications, how I can stretch and grow. I still love working with the tool today and have integrated it into many of our team and personal development activities as I want others to benefit in the same way I did.
What's your greatest fear?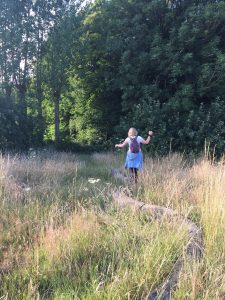 I'm claustrophobic, and it comes and goes throughout my life. I guess it's a control thing really – I'm not scared of the lift journey itself, but what if it stops and I can't get out…I'm twitching just thinking about it!
What would your super-power be? 
Flying, superman-style! I am very far from being a thrill-seeker, but what a rush that must be. I would avoid a lot of wasted time get to and from places, and I could get rid of my cash-draining and polluting car.
What's the worst job you ever had?
Two jobs spring to mind. One was terrible because it was a temp job after I first graduated and it was mind-numbingly boring, just processing files. The second was not in of itself a terrible job (it was an OD job) but the organisation had real systemic issues, a blame culture, and senior executives behaving very poorly. I realised I could no longer stay and be part of the toxicity without it affecting my mental health.
What thing would improve the quality of your life?
A cleaner J. Housework is my least favourite home activity and feels like such a waste of time.
What's coming next for you?
Great question. I get interested and excited about different ideas and techniques, and I'm lucky that my job role allows me to play around with them. At the moment I'm curious about learning in a social and collaborative way; we have just set up a couple of Working Out Loud groups here and are also exploring new communities of practice, networks, learning sets and so on. I'd love to hear what other SDF colleagues are up to in this area – please get in touch! Beyond that, really embedding my coaching practice into my work, and the link between wellbeing, engagement and performance fascinates me too.
Email address: Juliet.flynn@canterbury.ac.uk
Twitter: @JulietEFlynn