Super-vision and Sea Change SDF Conference 2018 – Review
by Rossana Espinoza January 30, 2019 8:46 pm0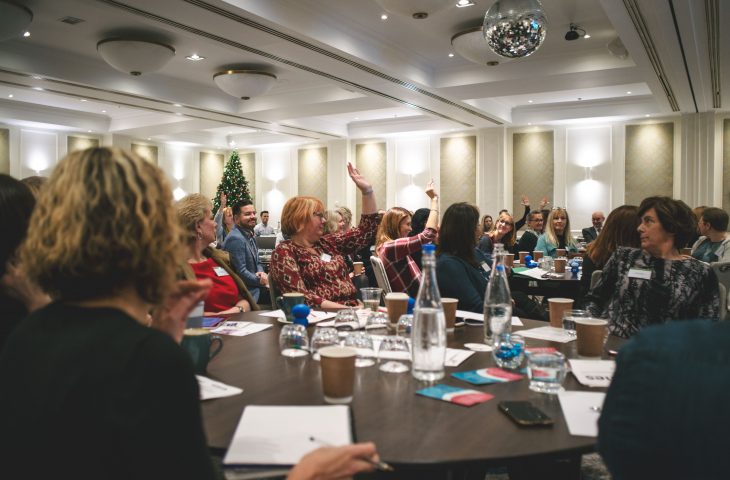 Super-vision and Sea Change SDF Conference 2018
The SDF conference was held on 29 and 30 November 2018 in Bournemouth. Conference lead Colleen Harding, her brilliant team at Bournemouth and representatives of their regional network created a distinctive conference programme that stimulated thinking and brought us keynotes, who excited us with propositions coming from other sectors. Colleen's team was strongly supported by Bournemouth senior leaders, who amongst many gems shared in their keynote how people are truly embedded in their business strategy.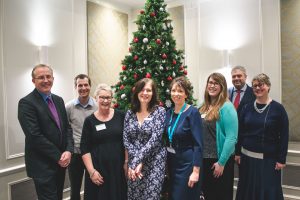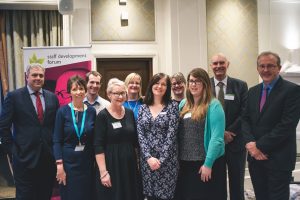 On behalf of the SDF Executive, it was true delight to see and meet so many colleagues from across the UK at the 2018 Conference. We would like to say a huge thank you to our wonderful sponsors, many of whom also facilitated truly insightful and engaging conference workshops.  Special thanks also go to Wendy Mason for her continued professional support to the conference and to the SDF throughout the year.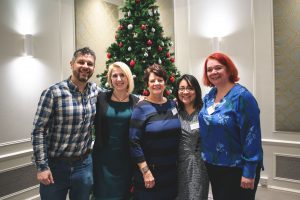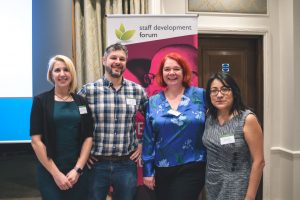 Perhaps it was the use of Glisser to enhance audience engagement, who continued supporting us for a second year. Perhaps, it was the wonderful hotel location by the sea that gave us the chance to sit back and reflect on the purpose of our roles, why we do what do so well, and how we can do it even better. From our heart, however, we feel, it was the SDF community that made the conference what it was, for without their participation and open-mindedness, the conference would not have been as successful as it was.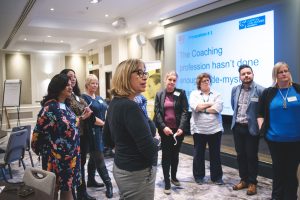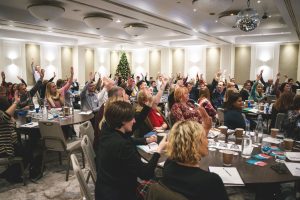 Our thanks, as always go to AdvanceHE, our founding sponsor, and Belbin, our key conference sponsor, for their continued financial support and for their active involvement at the conference. Massive thanks to our new and continuing sponsors, who help us delivered an excellent professional conference programme. We do hope we can continue collaborating and offering great conferences such as this one.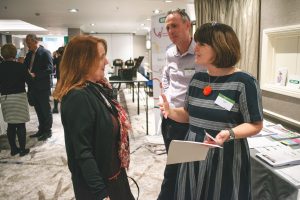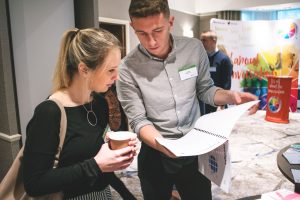 If you missed the SDF conference, all resources are available here for DAY 1 and DAY 2. Thank you to all our workshop facilitators for sharing their work with us.
As you know, after each conference, we conduct an evaluation and we are delighted to share results in the form of an evaluation summary and a word cloud. Thank you for your feedback. We look forward to seeing you in November 2019.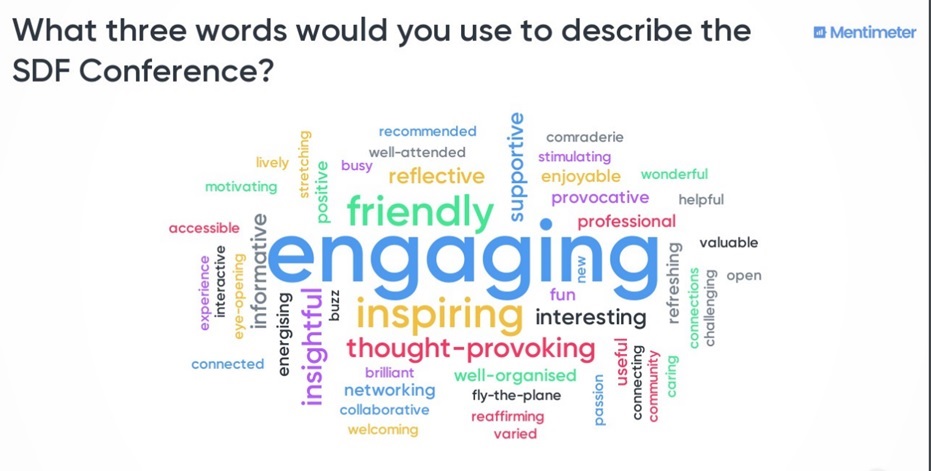 With thanks
Dr Rossana Espinoza
Comms and Marketing Officer