What difference are we here to make?
by Contributor November 25, 2018 4:59 pm0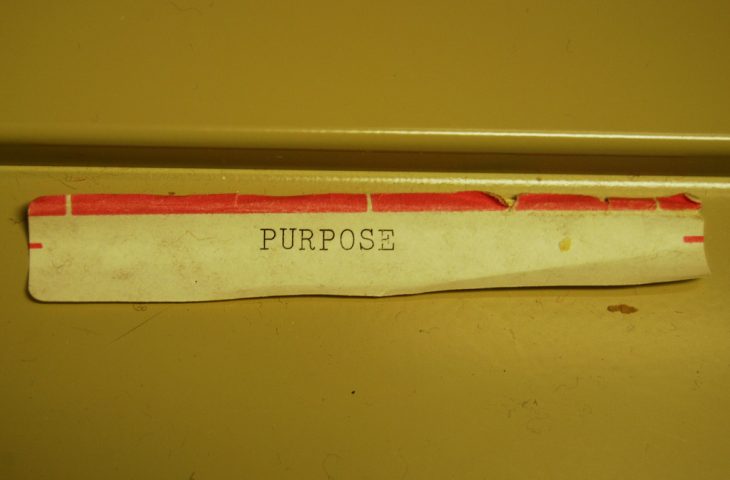 SDF conference: what difference are we here to make?
Rossana Espinoza
Online Content Developer, Middlesex University
Time to take stock. When I announced my departure from a former job without a job to go to, I received several responses, it went from: Aren't you scared? Congratulations! What are you going to do? And the one that stuck with me was, you are taking time off to take stock!
The opportunity that this conference is giving us is to consider individually and collectively: What are we passionate about? How are we contributing to something higher? What makes us stay in this sector? In this field? What do we do every day that keeps us engaged?
The winds are quite strong at the moment in Higher Education, so it is worth asking ourselves some reflective questions.
And what a better way than doing this in Bournemouth where the fantastic team led by Colleen Harding, supported by our own Wendy Mason, have all worked very hard to create an opportunity for us to see within and take stock, whilst keeping an eye to appreciate the opportunities available outside so we can all get inspired, learn, reflect, focus and recalibrate.
We are lucky to find a tribe of likeminded professionals committed to the learning and development of colleagues at our institutions. We are lucky to have willing sponsors and commercial companies that take into account our business needs and make interesting propositions. What happens when you put those two together? The activity that the SDF has developed in partnership with Invisible Grail gives you a window to have a considered look at your purpose.
Louise Clifton
Director of Marketing, Communications and Operations, Invisible Grail
A pause: a breath in, and a breath out. Refocus.
A strange way to talk about a conference, I know. But this year's theme didn't just make me think, it kindled a feeling. A feeling that these two days wouldn't just be about skills, or tackling the hard hitting headlines from the past year. This year's conference promised a chance to reflect, to find  space, and to have a moment to just breathe. No doubt the sea air will help with this too.
Five key themes will be tackled over these two days, and when these were announced the first one packed a big punch for me: "A provocative look at our purpose, our role and our practice"
This theme inspires some big questions. It goes beyond what we do each day (I doubt any of us would say our purpose is to write and reply to emails or take part in meetings.) This is about asking ourselves: what difference am I here to make? What is important to me (my values), and how do I use these to make that difference?
It is a question for us as individuals, for our teams, our department, our colleagues from across our institution, and it is, critically, also a question for our institution as a whole.
Knowing, and being able to articulate our purpose at all these levels will be an anchor for the stormy tides that Higher Education is facing. It will also be a harbour for us as individuals to plan our own journey: how we see our career developing, or how we can fully nurture and live out our purpose and values in the role we are in now.
Inspired by this theme, Rossana and I have created an activity for the conference to examine these questions. Here is a taster of what is to come:
---
The activity
This year, SDF delegates will be invited to take part in a creative activity that will take place over the two days of the conference.
We'll be inviting delegates to tell us what's most important in what they do, and what they see their ultimate purpose as being.
By hearing delegates thoughts and sharing these collectively across the conference, we hope that this will contribute to the sea-change we're seeking, and that the ideas generated will resonate beyond the conference walls to the rest of the Staff Development community.