Managing the 'small' toxic concerns in career coaching with NLP
by Contributor June 25, 2018 1:42 pm0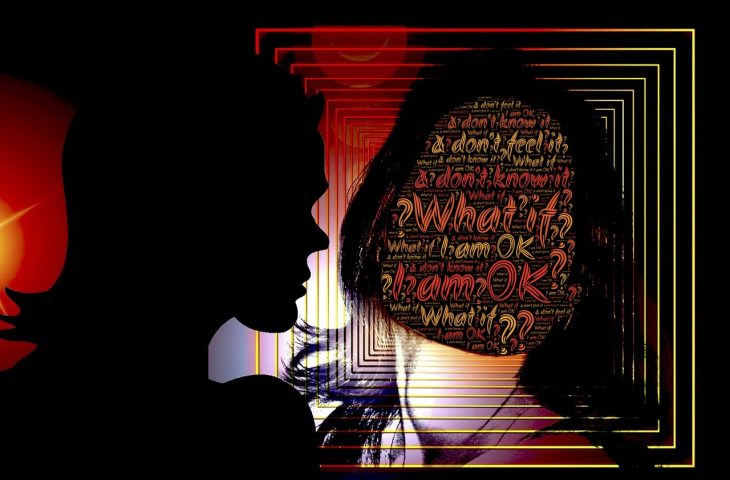 Battling the small 'toxic' concerns in career coaching with NLP
By Stefanie Edler-Wollstein, The University of Manchester
Career coaching is not always about 'big', life changing career decisions. In my career coaching practice, the majority of conversations typically focus on seemingly 'small' concerns. Worries like "I'm not good enough to do this job" or "I'm stuck because I don't get on with my line-manager". Underlying these concerns, however, are often much bigger issues that not only affect a person's career prospects, but their happiness and wellbeing.
What can you do as a coach in a career coaching setting to help the coachee to counteract self-limiting beliefs and learn how to deal with differences in a positive way? I have found coaching techniques useful that are based on NLP (neurolinguistic programming) approaches to communication.  In the journal Coaching Magazine, career coach Katrin Seifarth gives two examples from her coaching practice[1] that I have successfully applied in my own work. Adapted to a HE context, the first case gives an example of how the coach can help unlock so-called 'dysfunctional myths' and the second case looks more specifically at ways to help the coachee overcome failing communication patterns.
Case 1: The effect of dysfunctional myths
The coachee is seeking help with making a career move. He wants to secure a lectureship but has been repeatedly unsuccessful with applications. In his current research project team he feels isolated and he senses that his qualities are constantly being overlooked.
The coach and the coachee discuss the job descriptions of the posts he has applied for and his personal profile. The coachee lists his extensive job-related and personal skills very distinctly. It seems a perfect match.  When they look at his actual applications, however, a different picture emerges. Why do the applications not reflect his qualifications and skills?
"I'm outspoken now because I'm angry that I didn't get the job, but when I wrote the application, I wasn't sure at all that I was up for the job" he explains. Also, the colleagues he talks to seem better qualified and therefore more confident. "I get overlooked all the time. For example, when I say something in meetings no one takes notice. And then someone else says something that I have suggested before and they get the credit for it."
The coach encourages the coachee to explore these thoughts in more detail. Together they distil some deeply ingrained underlying beliefs: "I'm not good enough." "Others are better than me." "I have to be better than everyone else to stand a chance."  The coach asks the coachee if he believes that these thoughts will help him to be successful in his current role or with his next application. When he says not, the coach suggests making a list of more helpful thoughts, whether or not the coachee actually believes them at this point is irrelevant. The coachee comes up with sentences like "I'm as good as everyone else", "My colleagues listen to me and appreciate my contributions", "I'm good enough", and "I have more than the required qualifications for this job". He thinks that some of the statements sound more far-fetched than others, but overall most of them seem acceptable to him.
The next step is a crucial one: The coach asks the coachee which of the statements he feels most at ease with. This positive feeling is vital because no matter how often we tell ourselves a mantra, if the thought doesn't evoke a palpable positive emotion inside, we will never internalise it and act on the belief. "I'm good enough for this job" is the sentence the coachee identifies as the statement that makes him feel most comfortable. "I don't think I'm quite there yet, but it makes me feel more confident because I'm not comparing myself to others."
One step at a time, the coachee now begins to shift his perspective. Instead of focussing on shortcomings, he starts to look for positive evidence. At the end of each day, he writes down three examples that back up his belief "I'm good enough" in a focus-diary. Whenever self-doubt creeps back up, he refers back to the evidence in his diary. Over time, this not only affects the way he sees himself, but changes how he presents himself to others. In his current project team, he seeks more and more opportunities to practice speaking up. In his next job interview he is able to state clearly and confidently why he is well suited for the job.
Case 2: Unlocking failing communication patterns
In the first session, the coachee reports a great deal of frustration with her job situation. She is an aspiring middle manager but feels stuck in her career development because her line-manager seems to dislike her and is particularly unsupportive. "This research project was meant to be my stepping stone, but a lot of things have gone wrong. This could have been avoided, but my boss won't even listen to me. I have tried to talk to her about it, but she just becomes aggressive."
The coach asks the coachee to write down the specific behaviours of her line-manager that have made her angry on note cards. The descriptions should be as detailed as possible, including for example facial expressions or particular words that have caused strong negative emotions inside her. As a next step, the coach analyses with the coachee what she thought in each situation about herself and about her line-manager. The result: The coachee thinks her line-manager doesn't value her and she feels treated unjustly as all she tries to do is to rescue the project.
The coach then asks the coachee to change perspectives. What does she think her line-manager thought in those situations and what would a neutral observer think? The coachee recognises that seen from an observer's perspective, there is no appreciation on either side, and she reflects that her line-manager might see her as unco-operative and disloyal for criticising her in front of others in meetings. It becomes clear to her that she will need to change her own behaviour in order to rebuild the relationship and get the support she needs to make the next career move.
When the coach asks the coachee how she will show her line-manager her appreciation, she becomes defensive. "I don't want to debase myself!" For the coach this is an indicator that there might be another dysfunctional belief at play. Together they explore this thought. The coachee discovers that she has struggled with separating her feelings about the project with the feelings about the person. She still feels strongly about the project, but being aware of the two levels, she recognises that there has been no bad intent in her line-manager's reactions.
This approach lets the coachee see her line-manager in a more sympathetic light, which is the basis for mutual openness and the willingness to listen. Over the following months she reports that much to her surprise she did not have to change greatly to improve the relationship with her line-manager. She has felt empowered by her ability to break through the failing communication pattern. "My line-manager is treating me like an equal now, which helps me to prepare to step up to a middle manager role."
Author: Stefanie Edler-Wollstein
Learning & Development Professional and Career Coach at The University of Manchester
stefanie.edler-wollstein@manchester.ac.uk
[1] See https://www.coaching-magazin.de
Further reading on NLP in a coaching context:
NLP at Work: The Essence of Excellence (People Skills for Professionals) by Sue Knight. Nicholas Brealing Publishing, London and Boston, 2009.
Coaching with NLP: How To Be A Master Coach by Joseph O'Connor and Andrea Lages. Elements Harper Collins, London, 2004.