LJMU awarded Mark of Excellence
by Contributor March 25, 2018 3:25 pm0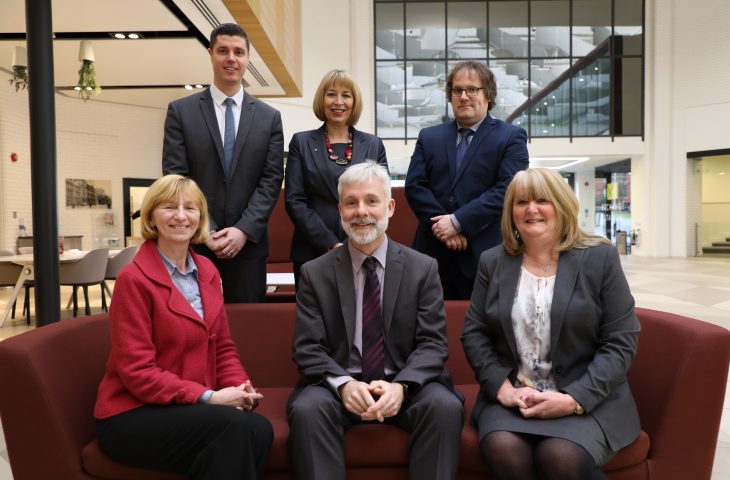 LJMU awarded the Mark of Excellence from the AUA 
LJMU has become the first post-92 university to be awarded the Mark of Excellence from the AUA (Association of University Administrators). This tremendous achievement was two years in the making and the result of hard work by the Leadership and Development Foundation team.
The AUA is the professional body for Professional Services with a vision "to develop and serve the talent and ambition of higher education professionals to assist the advancement of the sector". The Mark of Excellence is awarded to Higher Education Institutions "that demonstrate their commitment to working with the AUA professional values and can evidence how they have embedded the AUA CPD Framework into their professional staff development provision."
LJMU successfully submitted for full institutional recognition which has previously only been attained by Durham University. The University of Bath attained partial recognition for their professional services staff working in Faculties.
John Ryan MBE, Programme Lead, AUA Mark of Excellence conducted the onsite assessment. His report included 8 commendations for good practice:
The level of commitment to use the Framework as part of long term strategy is high and evident at all levels.
The prominence afforded to staff to achieve professional accreditation and Fellowship through the AUA, thereby providing professional services staff with equivalent status with their academic colleagues.
The university is commended on its long-term application of the AUA CPD Framework and in particular the use of it since 2015 in their project to promote the concept of "one" university and the contribution of professional services staff to the achievement of strategic objectives.
The university is to be commended on staff's enthusiastic engagement in professional development and their appreciation of how values and professional behaviours can inform and enhance their professional practice.
The university's use of the AUA CPD Framework alongside and within development activities for staff including the coaching and mentoring guidelines, ILM and SEDA externally accredited programmes.
The preparedness of the university to pay part time staff to attend specific development activities.
The university is commended on its use of LJMU CPD Awards which is a model others might well wish to adopt and also on its support for individuals seeking accredited membership and Fellowship in recognition of their engagement with CPD.
The LDF has produced innovative game-based materials which are particularly useful for small group work. The University is making the materials available as AUA and sector-wide resources. Michael Monaghan, is an LDF Adviser (current holder of the national AUA Member of the Year Award) created the materials and he and the University are to be commended in this respect.
Amanda Oliver, Director of College Operations, Brunel University and Chair, AUA Mark of Excellence Assessment Panel, commented, "The application from LJMU for the AUA Mark of Excellence was very strong. It provided a breadth of evidence to demonstrate the university's' commitment to developing its staff, and in particular in embedding the AUA CPD framework in to processes which support this. Overall the Mark of Excellence panel was very impressed with the application and this was recognised in a number of commendations. LJMU have introduced a number of initiatives in preparation for submitting their application which are innovative and demonstrate excellent practice across the sector. Many congratulations to LJMU; the Mark of Excellence is thoroughly deserved."
Meriel Box, Head, Leadership and Development Foundation, commented, "We are proud to be the vanguard as the first post 92 university to achieve the full award. We are raising the professionalism of staff through engagement with the AUA professional body and the CPD Framework. We explicitly mapped our LJMU Values to the AUA professional behaviours to embed these in our high performance culture."
Gary Graham, Deputy Chief Executive, Organisational Enhancement, commented, "This is a great achievement and testament to our 'One University' philosophy which was central to the application."