Simple but Powerful: Five Guidelines for Increasing Your Employee Engagement
by Contributor February 20, 2018 10:09 pm0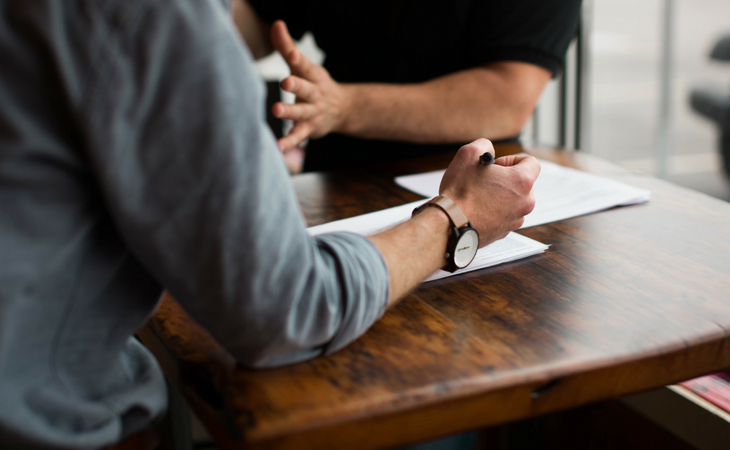 Simple but Powerful: Five Guidelines for Increasing Your Employee Engagement
By Paul Brollo, Senior Consultant at Centre 4 Learning
When we talk to leaders and decision-makers these days, the issue they bring up the most is "engagement".  They all notice that some people are more engaged than others, and they all believe they can achieve more as an organisation if everyone else was equally engaged.
Honestly, they all seem to be making the same mistake in their thinking.  They seem to think that engagement is something they can switch on using some kind of secret mechanism.  Few of them seem to realise that if they want their people to be more engaged, they have to start leading and communicating in a way that will engage those people more authentically.
True, changing your own behaviour is the hardest thing you'll ever do – especially after years of self-motivated disciple that took you to the top of your field – so here are five simple but useful guidelines for engaging with others.  You can start working on them right away.  Who knows?  They might lead you to making the kinds of decisions that will get your people's attention.
One: Start with yourself
Too many leaders want a mechanism for engaging people; too few leaders seem to notice that their actions speak louder than their words.  If you aren't engaged with your own organisation, the people around you are going to get the message.  Spend more time assessing your own engagement and be honest.  If you don't care whether or not your organisation survives the challenges of the coming decade, then you're not going to get that from anyone else.
Two: Ask your people
Too many leaders speculate about what their people are thinking.  They make assumptions and they usually don't notice that their assumptions are based on their own preferences.  Stop mind-reading and start asking your people more questions that will reveal their true engagement to you.  If your people can't see where they fit in to your future organisation, then ask them why.  Perhaps no one's told them where your organisation's going and what role they can play.
Three: Understand your motivation
Too many leaders fall into the most dangerous trap that faces all of us when we want to understand human nature.  We simplify our motivation.  Oh, she only cares about the results.  Oh, he only cares about the process.  The truth is that very few people do anything for only one reason.  In fact, the more reasons we have for doing something, the more likely we are to do it.  Start broadening your understanding of what your people might want at work; and start asking yourself how your organisation can give them more of it.
Four: Give your people more meaning
Too many leaders think that they have to give their people material rewards in return for their commitments and too few leaders look for ways to meet their people's emotional needs at work.  Yes, money is important, but a life without meaning can be unbearable.  More and more people expect to earn their living in a way that's meaningful, and so they look to their employer for more than just an income.  And they don't just want direction in an uncertain future, a place in the shared values of their work-community, or a useful role in a productive organisation.  They also want a degree of autonomy in their work and an opportunity to master their preferred skillsets.
Five: Start measuring yourselves
Too many leaders make assumptions about what their people want based on their own motivation.  Stop guessing and start measuring.  Fortunately for you, several useful tools are readily available to start measuring more accurately what's driving your people.
Honey and Mumford's Learning Styles will tell you not only how your people are processing information, but also how they're likely to use their preferences to make career choices.
Elias Hull Porter's Strength Deployment Inventory (SDI) will tell you not only what's motivating your people, but also what values they're trying to fulfil in their choice of working roles.
And the Myer's Brigg's Type Indicator (MBTI) will tell you not only how your people are unique, but also how you can value and apply their differences to meet your organisation's needs.
True, all of these tools have their critics – and none of them is either the first or the last word in understanding motivation – but all of them will give you a useful starting point to connect with your people and to allow their natural motivation to create more workplace engagement.
Curious about what kind of support you might need to realise your vision?  At Centre4Learning, we're passionate about bringing out the best in your people so that you can achieve the kinds of results you want in your organisation.  You can ask us to help you to create your strategy for engagement.  You can ask us to consult with you on benchmarking your engagement against other organisations in your sector.  And you can ask us to deliver consultancy, coaching and training to help you to engage the people who work with you.  If you'd like to know more about how Centre4Learning can work alongside you as your preferred training partner, then please contact Shyrose Jessa at Shyrose@centre4learning.co.uk.  She'll be delighted to help you.
Article © Paul Brollo – January 2018 – Used with Permission
Paul Brollo – Senior Consultant with Centre 4 Learning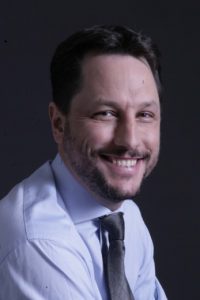 Business experience:
Paul knows that developing your people involves not only giving them the knowledge and skill to change, but also inspiring and motivating them to put that change into practice for the benefit of your organisation.  Drawing on over twenty years of corporate training experience, Paul knows how to link the personal goals of your individual learners to your strategic goals as a decision-maker in order to bring about the kind of results your organisation wants to see.  Paul works at all levels, in all kinds of organisations, delivering one-to-one coaching, group training, or blended learning, while always adapting his approach to suit the individual needs of your learners.
Areas of Expertise:
Interpersonal skills, including giving presentations, taking meeting notes, handling meetings, influencing and persuading, being assertive, resolving conflict and emotional intelligence;
Team working, including using the SDI (Strength Deployment Inventory) to build teams and develop boards, understanding individual and group motivation, and facilitating groups;
Managing change, including understanding the impact of change on individuals and how to use that change as an opportunity for personal, organisational and business growth;
Thinking skills, including speed-reading, NLP (Neuro-Linguistic Programming), improving memory, problem-solving, decision making, managing innovation, logical and creative thinking;
Running small projects, including task analysis, task boarding and creating project plans;
Reports and proposals, including technical, financial, consultancy, and strategic reports;
Writing copy, including selling to customers in writing, and preparing bids and proposals;
Emails and letters, including dealing with customers and handling written complaints;
Business language, including using grammar correctly, editing and proofreading.
Education and qualifications:
Bachelor of Journalism;
BA Hons in English Literature;
BA Hons in English Language Teaching;
Myers Briggs Type Indicator (MBTI) Step One;
Strength Deployment Inventory (SDI) Practitioner;
Neuro-Linguistic (NLP) Programming Practitioner;
Coaching Practitioner.