Working in partnership with HE for effective elearning
by Rossana Espinoza February 20, 2018 7:11 pm0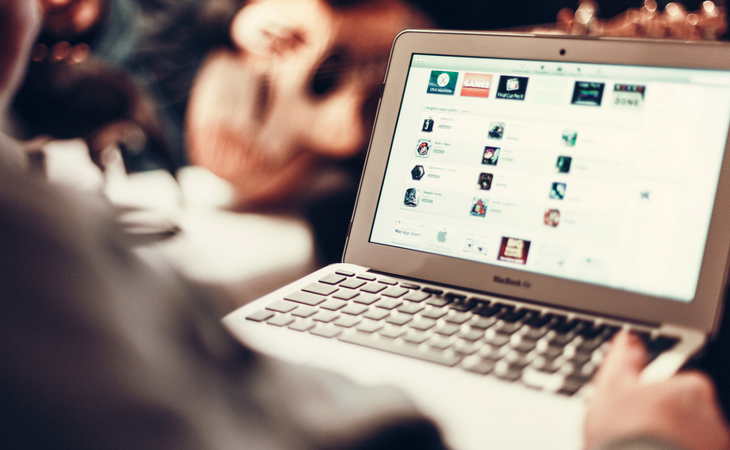 Working in partnership with HE for effective elearning
Tell us about the story of Cylix
We set up in 2002, back in the frontier days of online training. At that time, most elearning was pretty uninspiring – more epage-turning than elearning. The masterplan was simple: to develop courses that fully exploited the opportunities of the medium and offered users rich, interactive and engaging online learning experiences.
To begin with, we were a bespoke developer, working with organisations to develop courses that met their specific requirements. We worked on some great projects for clients across all sectors, but after a few years, the bespoke life started to feel a bit hand-to-mouth: one moment, we'd be frantically working all hours to finish a major project, the next we'd be frantically looking around for the next contract. Frantic can be fun, but it can also get a bit wearing.
And that's when serendipity – or astute business insight, as I prefer to think of it – intervened. We won a major project with a university to develop a series of equality & diversity courses and it was clear early on that the courses could be the basis of a generic elearning package. And that was the birth of our Equality & Diversity in Practice courses, which were our first generic offering. Since then, we've gone on to develop a wide range of courses on what's often referred to as compliance-related topics (though personally, I hate the 'c' word!)
So how have you gone about developing the courses you offer?
We develop most of our courses working in collaboration with practitioners and subject matter experts within organisations. We think this is really important as it gives us an insight into how things work in practice – not just in theory – and enables us to develop realistic case studies and examples that people will be able to relate to and, hopefully, learn from.
Some examples? Well, we've just worked with the Information Governance team at Norfolk County Council to develop our new GDPR Data Protection course. And we've also worked with several universities to develop courses that are specifically adapted for the sector: De Montfort University for Protecting Students' Consumer Rights, Westminster University for Working with the Prevent Duty, and Bath University for Implementing Reasonable Adjustments for Students are just a few recent examples.
The HE sector is quite unique – and I meant that in a good way! – not just in terms of what it does, but also its composition: it employs and educates people from all walks of life and from all sorts of social, educational, cultural and geographic backgrounds. In this sort of context, producing a course that's going to resonate with everyone is no trivial task! It's certainly been a learning curve for us and one that's required close collaboration with the sector.
What is your approach to developing effective elearning?
The first thing is to develop an in-depth understanding of the subject. I know this sounds really obvious, but there's an iceberg syndrome with designing interactive elearning: in order to present the bit that's visible to learners above the waterline, you need to understand everything below that's keeping it afloat. With interactions, this is particularly important: in order to develop thought provoking questions with credible options and distracters, and distilled feedback, you really need to know both the what and why of your subject. Our research typically encompasses the web, books, workshops and – perhaps most importantly – discussions with experienced practitioners and subject-matter experts.
Knowing your subject is only one part of the equation, though: you also need to know your audience – what they know, what they don't know, what they'll relate to, what they'll like and dislike, and so on. Of course, in many cases the target audience for an elearning course can be highly diverse, so there's no single "learner profile" we can target. That's why we adapt our courses for different sectors – we offer HE-specific versions of many of our courses, for example – and in some cases, offer different levels of course for people working in different roles. Most of our courses also include interactive reference facilities that enable anyone who needs – or wants – to know more to drill down into specific topics.
The next thing isn't very glamorous, I'm afraid: define your objectives. In our courses, we aim is to develop a practical understanding, so that learners can apply the learning in their jobs. It goes without saying that unless you have a clear idea of what you want people to be able to do, you're going to struggle to achieve this aim! Objectives are also a key element in designing effective mastery tests: writing questions around objectives helps to ensure they're focused on testing practical application, not just the retention of facts and figures.
The final thing I'd highlight is the importance of playing to the strengths of the medium. With elearning, you can dynamically combine and synchronise a range of different elements – visuals, text, audio, interactions, case studies, and so on – to explore and amplify learning points. That makes it a great medium for covering many concepts, procedures, processes and principles.
Here's a simple example to illustrate what I mean: in our new data protection course, it's essential that learners understand the key principles that dictate what forms of data are covered by the GDPR. So, we present them with a typical workplace scene and invite them to explore each of the pieces of data in it and choose which they think are covered. Then, in the feedback, we run through the key learning points. By combining visual, interactive and case study elements in this way, we provide learners with a highly engaging, memorable and (perhaps most importantly) practical understanding of a key aspect of the GDPR.
Of course, not all types of content lend themselves to elearning. Facts and dense procedural information are two examples. They're normally best presented in other formats: checklists, on-the-job performance support tools, quick reference guides, that type of thing. The trick is to identify where an interactive elearning approach can offer most benefit and focus on those areas.
What would you say makes Cylix elearning different?
I'd say our use of interaction is probably one of the key differentiating features of our courses. Most elearning will use some interaction, but often only as a way of checking that learning has taken place: the "Mary had a little lamb, what did Mary have?" syndrome. We use interaction as part of the learning process, in order to get people actively thinking about the content, making connections and discovering things for themselves.
Here's an example: in our fire safety course we introduce the types of extinguisher that are typically available to tackle different types of fire. There's a lot of training out there that will tell you what types of extinguisher to use on different types of fire, but not much on why it's so important to use the right type of extinguisher. In our course, we wanted to address this, so we present users with a virtual fire laboratory where they can try using different types of extinguisher on different types of fire, to see what happens. If, for example, they use a water-based extinguisher on a chip-pan fire, it pretty much explodes – hopefully, something they'll remember not to try again outside the laboratory!
But it's not just about the levels of interactivity we build into our courses, it's also about the context of the interactions. As much as possible, we set our interactions within realistic case studies and scenarios, so that we're not just building theoretical understanding, we're also building practical know-how. For example, in the case of equality and diversity, you could just ask learners to identify the correct legal definitions of discrimination, harassment and victimisation. Now, there's no arguing that it's useful to know the definitions of these terms, but in our courses we go beyond this: we present learners with a sequence of case studies and ask them to identify which are examples of discrimination, harassment and victimisation. In order to answer this, they not only need to know the legal definitions, they also need to know what these look like in practice. And it's this latter ability which is key if they're going to apply the learning in the workplace (and if they don't do this, what's the point of the course?).
Cylix is one the UK's leading elearning developers and specialises in producing highly interactive and engaging courses, many of which have been developed with – and for – HE institutions. Its Compliance Pack for Universities covers a range of key topics – including Equality & Diversity, GDPR Data Protection, Health & Safety, and Students' Consumer Rights – enabling universities to deploy essential training flexibly and cost-effectively. Cylix courses are now being deployed by hundreds of organisations and dozens of universities. The company is actively developing its elearning portfolio and will soon be launching new courses on Unconscious Bias and Modern Slavery. To find out more, discuss your requirements or arrange a free trial, contact Steven Price: steven.price@cylix.co.uk. And to keep up to speed with all of Cylix's latest news and announcements, follow them on Twitter.