Implementing Action Learning in Higher Education
The North West Cross Institutional Action Learning Project Team ran a mini conference on 19th May 2017 to disseminate their work in developing and facilitating cross institutional action learning and developing a good practice guide to support other regions to implement similar initiatives. There were 40 participants at the conference including representation from the majority of regions in the UK including Scotland and Wales.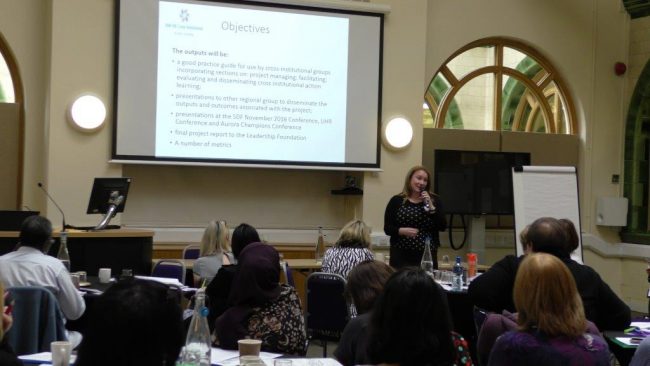 Claire Rigg and David Higgins, Editors of Action Learning: Research and Practice Journal, University of Liverpool Management School,  opened the conference by sharing their insights into action learning.  Following this, members of the North West team shared their story in the form of a journey from idea through to dissemination.   Chris Pickard, Leeds Beckett University, also shared the North East and Yorkshire experience following successful implementation of cross institutional action learning.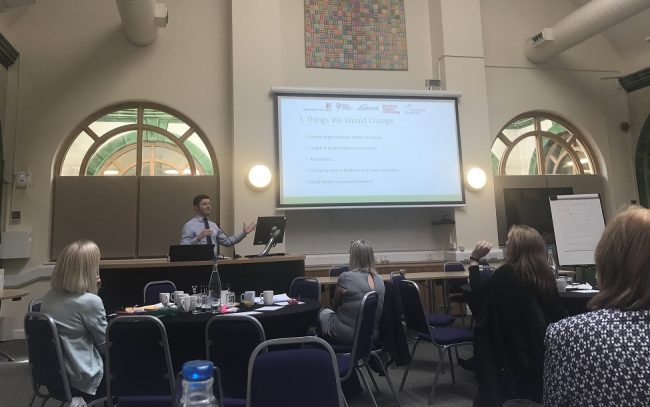 All participants were provided with ACTION, the good practice guide, and all associated resources and received practical guidance on how to set up a similar initiative in their institutions or regions.  The guide can be accessed at: https://issuu.com/nwactionlearning/docs/full_magazine_new
The conference concluded by participants identifying individual next steps and an ACTION plan to take their insights from the conference forward. For further information about the cross institutional action learning project please contact Tracy Ellis at tellis@liverpool.ac.uk