Glisser is coming to the SDF conference 2017
Early in January this year, I attended the Bett Show at the ExCeL in London. Bett is the world's leading education technology event celebrated in the UK. During the conference, I was able to interact with each of the keynote and panel sessions. This was made possible by an audience participation software called Glisser.
I was blown away by the use of the software, which helped me follow the presentations on my Android device, especially when I had to sit at the back of the room! I was surprised by this tool that basically brings together many functions in one sole opportunity and I witnessed how easy it was to use for the presenters and individual members of the audience.
So, why not bring this to the SDF conference 2017? Glisser is a simple software that makes conference attendees more engaged, happier and their lives easier. Glisser's mission is to enhance audience engagement through participation. In this article, I will begin sharing 3 of those several functions.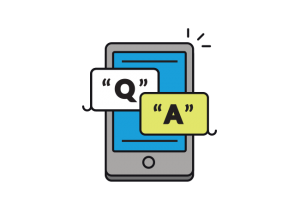 Digital Q&A.Traditional audience participation, for example, by raising hands to ask a question after a presentation sometimes often falls flat. Why? First of all, people may get impatient whilst waiting for those roving mics and this kills the momentum. Moreover, some people may feel shy to ask, perhaps others talk a bit longer, and what is worse, none of the questions are captured.
Glisser's digital Q&A (with moderation) uses delegates' mobile devices to get more questions from them, encourages delegates participating to vote for the best questions and captures those details in the analytics platform, which is helpful for post-event evaluation and follow up.
Real-time Slide Sharing. When presentations work well and the audience gets enthusiastic about them, they want the slides. The problem is, the final versions are commonly sitting on a USB stick or on a laptop or PC.
Glisser shares the slides to the audience's devices instantly, the moment they are presented, and the audience is able to write personal notes against each slide. At the end of the each session, delegates can download everything that you have permitted them access to! So organisers and presenters never get chased for the slides ever again.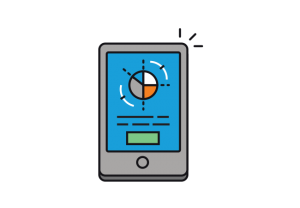 Live Polling. This has been around since the 1960s, because it is very effective at engaging audiences, gathering useful insights, and capturing data. So what is new about this? Well, technology has moved on from clunky clickers and expensive and complicated software. Moreover, social media has dramatically enhanced the potential for sharing poll results.
Glisser's live polls are integrated into PowerPoint so they are simple to run and Glisser's designers produce lovely poll infographics that can be shared with the audience!
I am now even more looking forward to attending the SDF conference in Birmingham and see what difference it makes to audience engagement!
Read more about this audience participation software called Glisser.
Acknowledgements to Glisser for the description on the software features.
Kindest regards
Rossana
Dr. Rossana Espinoza
SDF Communications officer
comms@sdf.ac.uk
@DrRossEspinoza