Development Day organised by London and South East regions
London and South East Joint Regional Staff Development Network held a full day event on 23rd January at Regent's University London. This was a stimulating day, in which staff developers engaged in a series of participative and interactive sessions. The day also facilitated networking and collaborative thinking through action learning sets for staff developers to work together and think through current work issues.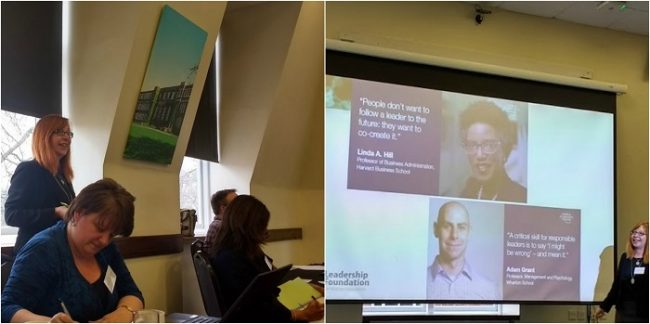 The day kicked off with Cindy Vallance from the Leadership Foundation. The session aimed at demystifying what horizon planning is.  Cindy engaged the audience to discuss why it matters to staff developers to take into account issues beyond their institutions and their day to day activities. Stimulating questions discussed on the tables were: What is capturing the attention and what isn't? What skills staff developers need to do a horizon scanning? What other sources could we use that we are not aware of? There was an opportunity to have a dialogue and express what the obstacles are for staff developers to engage in this exercise. There was interest in organising a horizon planning exercise at the SDF conference 2017.
The next session focused on the Apprenticeship Levy. Andrew Lunn, National Account Manager for DfE, (Department for Education) provided a practical overview of the Apprenticeship Levy, the new funding system, and how we may choose to spend our funding. The government has a target of 3 million apprenticeships by 2020. The new funding framework starts on 6th April 2017.  Employers have 24 months to spend their levy before it goes back into the central pot. If you would like to know more about the progress being made and updates on the Apprenticeship Levy, you can sign up on the Government website.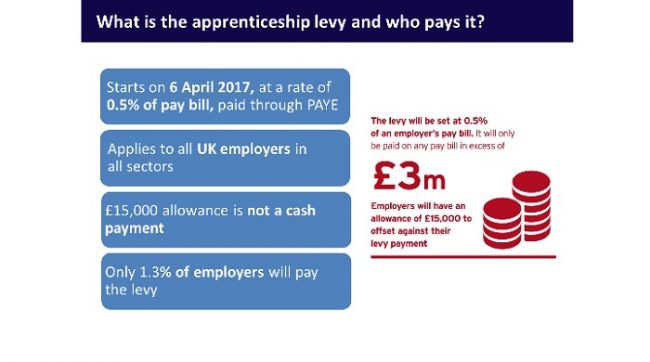 Jeremy Benson, from Flourish Learning, facilitated a session entitled Influencing as a Staff Development Professional. The focus was on a project at University of Cumbria, in which their aim was to revamp and re-launch the appraisal process as a Performance and Professional Development Review (PPDR). Jeremy gave an overview of how they incorporated Solution Selling and the 6 principles to the consultative sales process: research, ask, listen, teach/inform, qualify and close. Following an innovative approach, the tool to embed the appraisal process was a 'living portfolio' (Pebble-Pad) rather than static appraisal documents used once a year. Influencing is selling. Influencing is persuading.
Before the final SDF updates of the day, there was  an opportunity to  participate in Action Learning Sets and share good practice. This session was run by Parul Modha, who provided an overview of Action Learning Sets, originally created by Reg Revans in the 1970s to improve organisational performance. The essence of Action Learning Sets is "There can be no learning without action and no action without learning". Action Learning Principles are: support and challenge, listen, reflect, ask questions (do not give advice) and feedback (give and receive). This practice is about developing competence through action.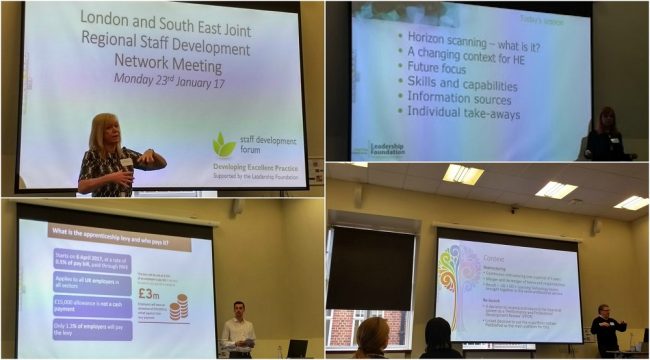 With thanks to the organisers:
Caroline Bryant, Regent's University London. Co-chair London Region
Parul Modha, University of Westminster, Co-chair London Region
Zoe Irvine, University of Portsmouth, Chair South East Region
Rossana
Dr. Rossana Espinoza
SDF Communications officer
comms@sdf.ac.uk
@Dr_R_Espinoza