Updates from the Regions
by SDF November 23, 2016 2:10 pm0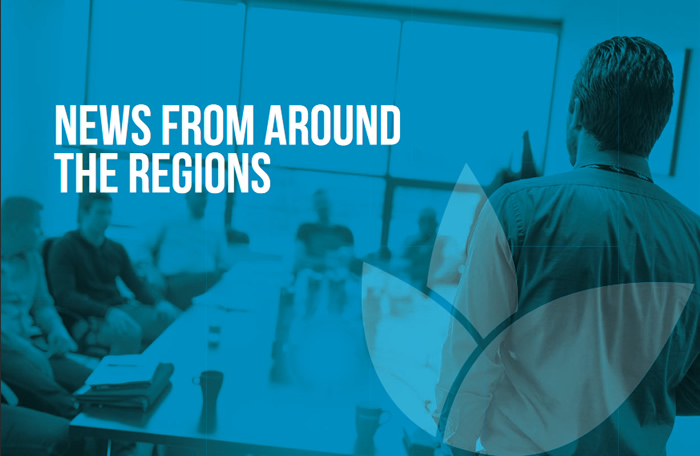 Organisation and Staff Development (Scotland)
Tuesday 4th October 2016, The University of the West of Scotland. Room is GT37, Ayr Campus, University Avenue, Ayr, KA8 0SXOSD
Development Session with Dr Wai-yin Hatton Chair of Court, University of the West of Scotland
http://www.waibeyond.com/inspiring/7
OSD Member Survey
Discussion of Summary of Results and actions going forward
Staff Survey
Debate and discussion on staff survey approaches. Including: who is your provider? What are you core issues identified? What have you done to address these issues? And frequency of surveys.

HE (Scotland) Today Development Event
This is the revamped 'OSD Intro to HE Programme'. The content is:
Investigate the origins of Higher Education in Scotland and explore how this influences the current sector make-up
Identify the provenance of their own institution and discuss the impact of this on the HEI's strategy
Grow their understanding of the financing of universities in Scotland and elsewhere
Enhance their understanding of the importance of research, teaching and 'third arm' activities
Consider the complexity of Universities and the professional services provided
Look at current and future challenges facing higher education
Consider how universities run themselves and how external stakeholders are involved
Discuss the inter-relatedness of other HE agencies
Relate their own institution to these issues

North East & Yorkshire Staff Development Forum
First 2016 regional meeting took place on 21 January at Durham University. Topic was: Learning Technologies. The morning focused on exploring new media/technologies – how we use them in our HE institutions and their impact. The afternoon was a practical session, working in groups and using a new technology 'tool/approach' to deliver learning. Each group presented back to the NEYSDF attendees and provided feedback on how they can use it back in the workplace.
Second meeting took place on 18 May at Sheffield Hallam University. The original topic was on collaborative working – an external SME was to facilitate. Participation from across the region was low and so the session was cancelled. Sheffield Hallam and Sheffield University used the day to knowledge share and identify areas for collaboration/shared resources.
Third meeting took place on 11 October at Leeds University. The group shared what their immediate focus in on and what they believe is going to be their focus in the short-term. The afternoon focused more on how we wish to take NEYSDF forward and agenda items/topics for the following year. The group jotted down what their topics where, individuals then agreed on what they want to take forward and/or what they could offer support on. The topics included:
Leadership and management (refreshing current programmes / a different look and feel).
Leadership for non-managers (how to support others who have complex/cross-university responsibilities but… little power.)
Mentoring (University wide schemes)
Interpretations of OD (what do we mean by it, how are others approaching it, what is the relationship with business improvement? LEAN approaches)
Blended learning/putting learning into practice (how can we assist in way of others applying their learning, what does true blended learning look like?)
Talent management/succession planning (what are others doing, what is it's principle purpose?)
Performance/Appraisals (what is its purpose? / recognition and rewards, HE in general is going to be further under the spotlight – what should we be considering)
Staff induction
External facilitation
Graduate development (principles/purpose)
Apprentice Levy
Behavioural Frameworks
Culture change and contracting in (how do we support/help drive culture change? what is our role? it is understood by us and the client? Expectations?)
Groups are taking the areas they wish to focus on forward and will provide an update at the next meeting.
Dr Judith Harris (LF representative for NEYSDF and E/W Midlands) also attended. She gave an update on LF highlights, her role, how she can support us, what's coming, events that may be of interest – in particular the Change Network approach.
North West Staff Developers Group
The NWHESDG met at Chester University on the 14 September. Julie Mulliner, Assistant HR Director at Chester University, gave a talk on her experience of working at an American, De Vries University, Veterinary College on the Caribbean Island of St Kitts for 13 months. Julie shared her experience of working with a modern model of HR practice which contrasts with our UK traditional HR practice. This was eye opening to our group. We all want to adopt the American model of HR practice in our HEIs.
On 28/29 September a group of colleagues from NW partner HEIs spent a highly productive 24 hrs writing retreat – creating an e-interactive resource guide for use by other regional groups and LFHE member institutions across the UK HE sector. The resource guide is based on our shared experience and outcomes from our 2015-16 NW Cross Institutional Action Learning Scheme, developing women in academic and professional services roles.
Midlands Staff Development Partnership
London Region Staff Developers Network
The London Region group met 3 times during the 15/16 academic year.
Meeting topics covered have included:
November 15:
Want's New in Leadership – presentation by Jim Durrant, Leadership Foundation
Prevent – Presentation and exercise by local HE Prevent Coordinator
Participative Process Review – Presentation and exercise by Ian Whiting, Oxford Brookes
February 16:
Prevent Update – Group Discussion
Apprenticeship Levy – Group Discussion
July 16:
SDF Update – Nick Gallagher-Hughes, SDF Chair
Introduction to Digital Literacy – presentation by James Clay, JISC
Disability Awareness – presentation by Result CIC
Leadership Foundation Update – Cindy Valance, Leadership Foundation
All meetings usually include a networking element within them.
Our network meeting usually attract approx. 10-15 participants, but this varies depending on content of the session.  Where possible we try to put dates in the calendar for the year, which seems to have work well in terms of attendance.  We ask member organisations to take turns in hosting the network meetings.  Meetings are usually around 3 hours in length.
We currently have approx. 87 (this number has increased from 75 last year) people on our regional spreadsheet and we attempt to keep this updated through asking members to let us know of any changes. As reported last year we believe that attendance is not as high as it could be partly, we believe, as there are many groups and sub groups in the London area and also attendance by members at national events. Feedback however suggest that those who do attend find the meetings useful.
Recent evaluation of the past year identified that, of those who attended, 58% of attendees found the sessions useful and 42% very useful.  Of those who did not attend meetings the main reason was that members were unable to find the time to attend (71%).
An aspiration is to make contact with Universities in London area who are not on the spreadsheet to ask them if they would like to join.
In January 17 we will be running a joint meeting with the South East SDF group.  It is likely that we will look for funding to help support the delivery and costs associated with this joint CPD event.
In addition in the London Region we are looking at the possibility of a London Region Coaching Collaboration.  This is being led by Dave Wallace at Queen Mary University London and Caroline Bryant, Regent's University London.  The purpose of this is to build on our internal provision of coaching and share coaches between Universities.  It is hoped that this will be introduced during 2017.
Key topics identified by our members for this year's meetings are:
Apprenticeship Levy
Succession Planning
Change Management
Team Coaching
Blended Learning
Bite Size Learning
TEF
Brexit and impact
Coaching and Mentoring
Organisational design and development
Development of remote staff
Induction process
Performance Management Review
Influencing skills
Learning Management Information Systems
Leadership Training
Dates for this year's meetings are currently being finalised.
Eastern Region Forum for Staff and Educational Developers
The Eastern Region group last met on 29 June. Our joint regional representative Linda Bryant, Head of Learning and Development at Cranfield University presented to the group a recent project around a Research Development Framework. This prompted discussion around the types of development activity that will move staff between the various levels using Cranfield as a working case study.
Meeting also explored current focus of members including some discussion around the apprenticeship levy and how institutions are preparing for this. It was agreed that a further discussion on this topic would be helpful at the next meeting.
Cindy Valance, Assistant Director LFHE attended the meeting and gave an update on LFHE particularly focusing on Catalysing Change Strategy.
The group also had a presentation from Catherine de Salvo of Scott Bradbury who offer sessions aimed at improving the accuracy of data handling, 'Developing an Eye for Accuracy'.
The group are currently preparing to put together a bid for SDF funding for a session aimed at exploring development pathways with further preparation for this at our next meeting.
South East Developers' Forum
Unbelievably, the last SDF activity for the South East Region was the 3rd June last year when Helen Walker from Huddersfield delivered a fantastic workshop on '21st Century Presentations'. Where does the time go? This was a well-received activity funded by an SDF Collaborative Grant.
The next South East Regional Group meeting is scheduled for Monday 23rd January 2017. We are delighted to confirm that we will be collaborating with the London region with a join meeting.
A few agenda item suggestions received are:
Sharing of Goodpractice: What are the main organisational and staff development projects in your University?
An update form the SDF on the many developments including the SDF Conference, SDF Awards, HEA workshops, Website
Sharing Information and key learning from SDF Events and Conferences
Feedback from engagement with other groups that we may be members of, e.g. European Mentoring and Coaching Council, CIPD, ODHE, Blogs
Maintaining our own CPD and feedback from those who have undertaken study or other development activities
Co-Coaching Opportunities across institutions
Leadership Foundation Update from our LF Representative
I would like to take this opportunity to welcome new members to our group, they are:
Lisa Gridley, HR Manager: Training and Development, Southampton Solent
Christine Boucher, Learning & Development Business Partner, Bucks New University
Nicholas Clarry, Learning and Development Facilitator, University of the Creative Arts
Helen Keetch, Learning and Development Adviser, University of Portsmouth
South Wales and West of England Staff Developers' Group
The South Wales and West of England group met in February and June this year.  We have welcomed several new members to the group from the Universities of Bristol, Exeter and Cardiff, and Cardiff Metropolitan University over the past year. Their feedback indicates that they find the general updates at the start of each meeting to be helpful in establishing new contacts and insights into the projects that other areas are currently undertaking.
At the February meeting held at the University of West of England, Clare Brophy, Staff Coaching Service Manager at the University of Bristol facilitated a discussion of our experiences of using 360 feedback.
The June meeting was hosted by the National Composite Centre (NCC), a subsidiary of the University of Bristol, acting as the hub which brings together dynamic companies and enterprising academics across the UK to develop new technologies for the design and rapid manufacture of high-quality composite products. We were given a guided tour of the NCC facilities, which provided an awe inspiring insight into the hi-tech world of composites and the incredibly talented individuals who work there!  We took inspiration from our venue to discuss the topic of knowledge management, in particular the role that HR and L&D play in supporting and facilitating knowledge management in our own institutions. One of the NCC apprentices delivered a presentation on their experience of being an apprentice and the support they value from their employer, which we followed with a discussion of how we can support our apprentices/our younger generation of learners.
The group will meet again in the New Year, dates and venues tbc.